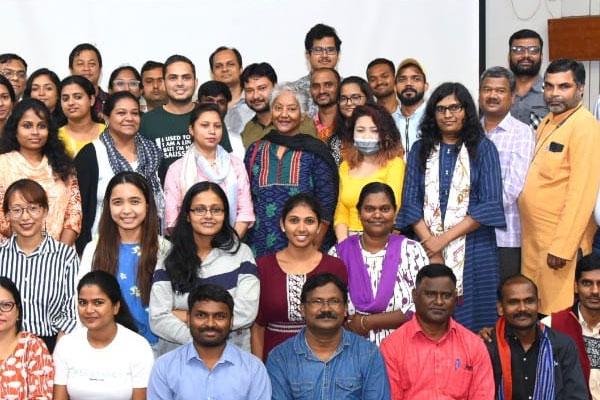 Dr. Shobhana Chelliah Delivers Keynote at Central Institute of Indian Languages (CIIL) Summer School on Language Documentation
Earlier this May, Dr. Shobhana Chelliah briefed summer school participants about the grave situation that India's tribal and minor languages face and called upon the scholars to document, preserve, and work towards the revival of such languages.
She said languages are like forests with ecosystems of their own, and human communities and cultures are born and grown around them. These endangered languages constitute an irreplaceable treasure for the communities who speak them and for linguists, community members, and scholars alike.
Dr. Chelliah also shared her field experiences from her documentation project on the Tibeto-Burman languages of Northeast India. While emphasizing the need to create trusted repositories of digital resources for India's endangered and lesser-known languages, she appreciates the initiatives taken by CIIL in this direction.