Executive Board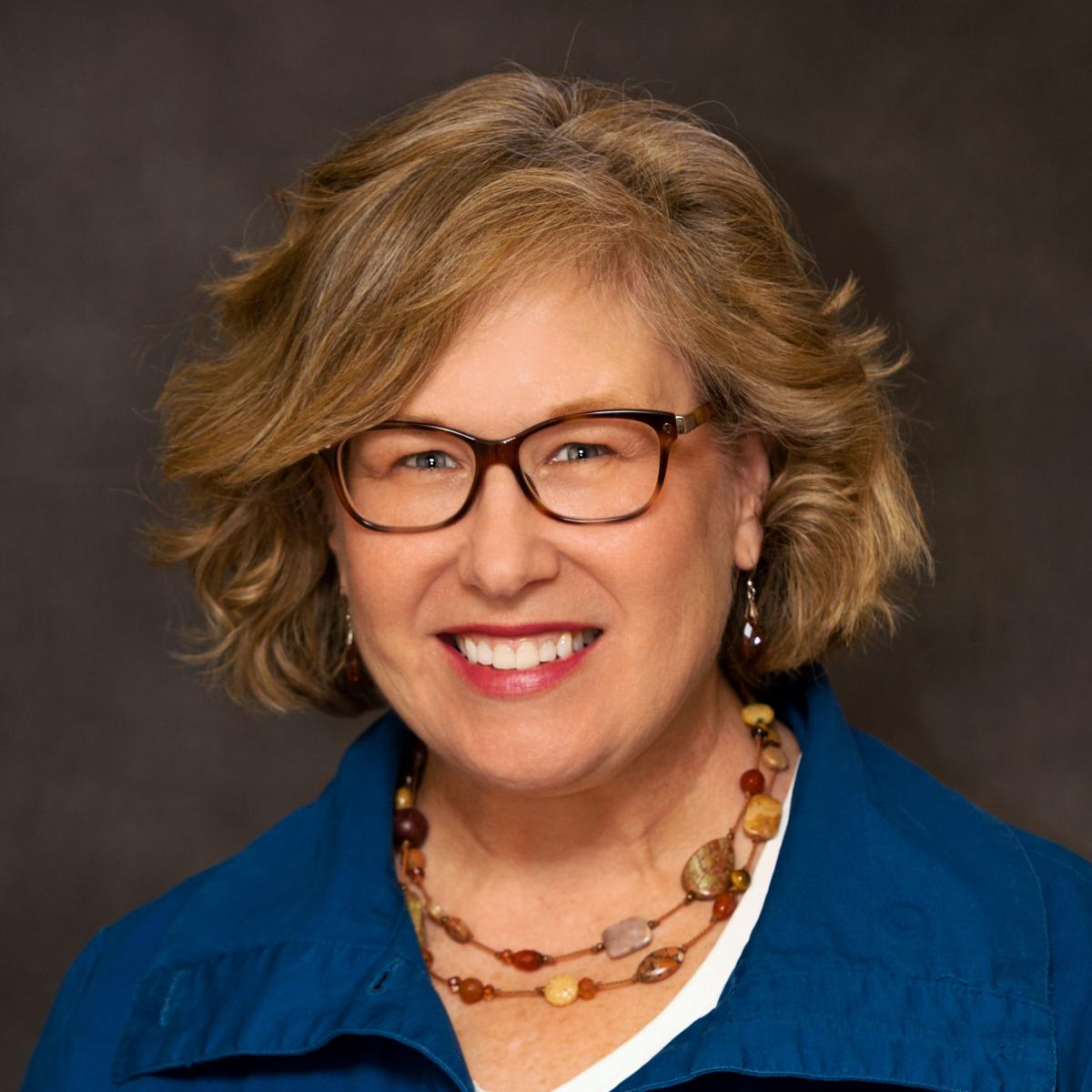 Alumni Society President: Ann Blackman, 2017-2019

Ann Blackman is a MS 2011 Computer Education & Cognitive System graduate, College of Information Department of Learning Technologies. She has also completed UNT's Graduate Academic Certificate of Community College Leadership. She is the Director of Instructional Technology for Collin College, McKinney TX. In addition, she is an adjunct for the Education department.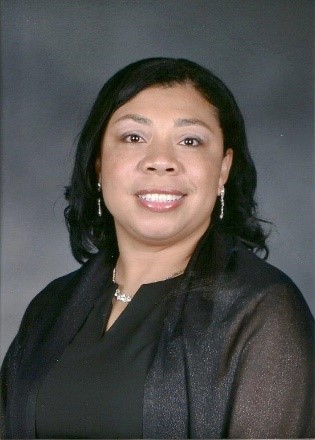 Alumni Society Past President: Alaina Doyle, 2015-2016
Alaina Doyle (LT BAAS '08) serves as an Instructional Design Manager at Wells Fargo where her team develops leadership, manager skill, and professional development solutions for all Wells Fargo employees. She also partners with the Organizational Development leaders to ensure her team aligns and supports the talent development strategy of the company. In 2013, Alaina received an MSHRM and an MBA from the University of Texas at Arlington. She is currently enrolled in the PhD ATPI program at UNT. Alaina has served on the various alumni board committees since 2010 and has served as the Alumni Society President from 2014-2016.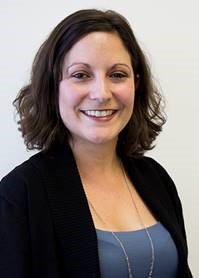 Executive Board Advisor: Dr. Michele A. L. Villagran, 2017-2019

Dr. Michele A. L. Villagran is based in the Los Angeles area and is a Lecturer with University of North Texas, and LIS Coordinator for the University of North Texas Master of Library & Information Science programs. She also serves as President and CEO for CulturalCo focusing in areas of cultural competency, emotional intelligence, competitive intelligence, and conflict resolution. She is a Certified Level 1 & 2 cultural intelligence facilitator through the Cultural Intelligence Center (CQC), and Conflicts Dynamic Profile (CDP) consultant. Dr. Villagran earned her undergraduate degree in Management and International Business from the University of Nevada Las Vegas, her M.L.S. degree in Legal Informatics from the University of North Texas, and her M.B.A. in Strategic Management from the University of North Texas. At Pepperdine University, she completed a Certificate in Dispute Resolution, her Masters of Dispute Resolution, and her Doctorate of Education in Organizational Leadership with her dissertation focusing on cultural intelligence in law firm libraries at Pepperdine University.
Board of Directors
Representing Department of Learning Technologies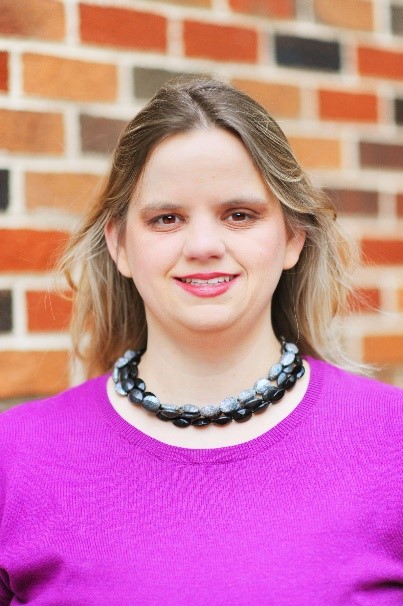 Beth Dolliver, 2003
Beth Dolliver works for Collin College as an Instructional Designer. Prior to Collin, she worked for the Learning Technologies Department at UNT. She received her MS in CECS in 2003 and is currently working on her dissertation to complete her PhD in LT. She loves helping faculty create online courses that take what they do in a face to face course and replicate it in a way that works online.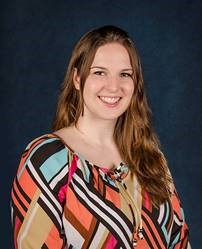 Morgan Carter, 2014
In November of 2016, Morgan accepted a new position at Arapahoe Community College in Littleton, Colorado. She is the Instructional Designer for the Health Information Technology program. She develops engaging learning modules using Captivate, evaluates courses using Quality Matters, researches, incorporates eLearning tools to enhance materials, supports Desire2Learn, the learning management system, and assists with accessibility. One of her favorite things is to help faculty overcome hurdles in technology so they can focus on teaching. Morgan received the Bachelor of Applied Technology and Performance Improvement at UNT in 2014.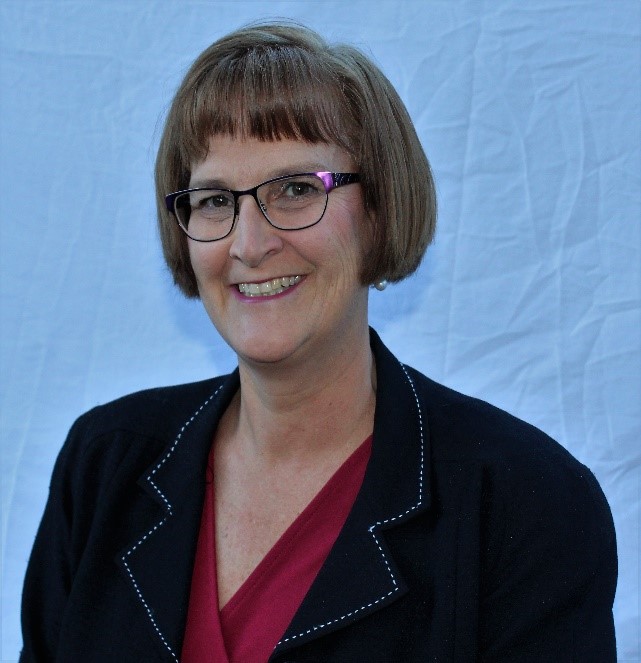 Deanna Flanagan, 2015
Originally, Deanna was raised in Vermont, and received her Bachelors in Management Information Systems from James Madison University in Virginia. She started work as a Systems Engineer for Electronic Data Systems in Kokomo, IN at the Delco Electronics account. When the first child was born in 1993, she found teaching as a way to spend more time with our children. Deanna has taught science to grades K-10 and 12 for over 18 years in public, private and unconventional situations. In 2015, she received a master's in Learning Technologies from UNT in order to teach students to use technology effectively in the classroom and beyond. She wants students to know how to create their own knowledge and apply it by using technology to create options so they can learn in their preferred styles.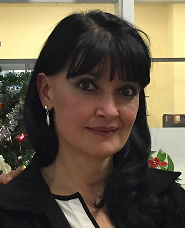 Gloria Ofelia Natividad Beltrán del Río, 2016
Dr. Natividad received her Masters in Applied Technology, Training and Development from UNT and her PhD in Applied Technology and Performance Improvement. She speaks Spanish, English, Italian and French. Her professional experience consists of some twenty years, teaching and training in both the United States and Mexico. During her scholastic years at UNT, she was pleased to have received several scholarships and recognized as an outstanding student in 2015 and 2016. Consequently, she wishes to "give back" to the College now that she is Academic Development Department Head at the Technological Institute in Saltillo, Mexico.
Representing the Department of Information Science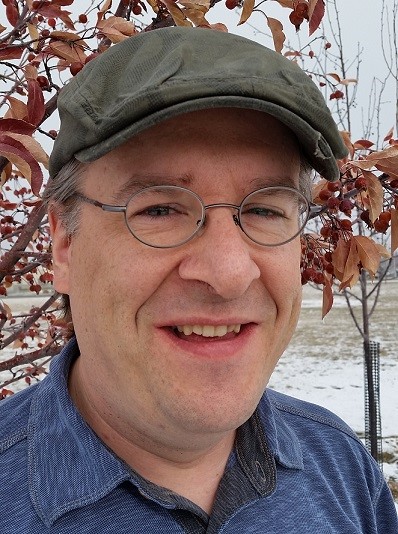 Matt Beckstrom, 2012
Matt Beckstrom was born and raised in Montana. He has been with the Lewis & Clark Library in Helena Montana since 1999 as the Systems Manager. He received his undergraduate degree in computer science from Montana State University Billings in 2010. He graduated with his Masters of Information Science in information systems degree, with two graduate academic certificates: Advanced management of Libraries and Information Agencies, and digital content management. His first book, titled Protecting Patron Privacy, was published in 2015 by ABC-CLIO. He is a contributor to an upcoming book on Library privacy, and is a frequent speaker on technology and security topics at conferences.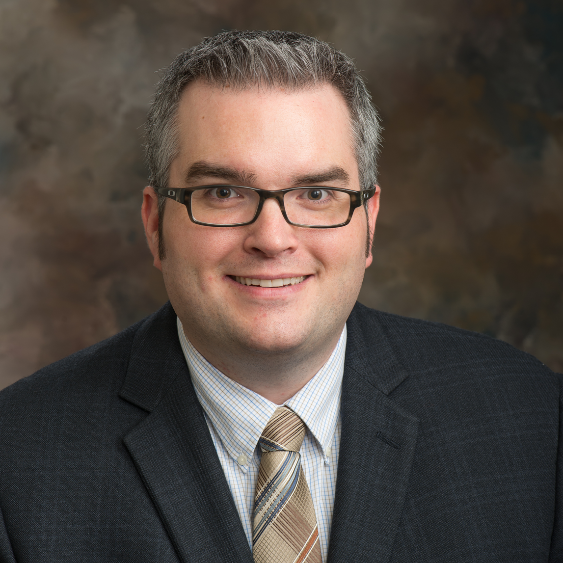 Joseph Lawson, 2012
Joseph Lawson received his MLIS from the UNT College of Information Houston Program in 2012. Prior to studying library science, Joe studied law in his home state of Indiana and worked as an attorney in the areas of civil litigation and small business lending. While practicing law, Joe learned the importance of access to information in the legal field and decided to focus his career on law librarianship. The College of Information provided an excellent course of study that allowed him to smoothly transition into a new career path. Today, Joe is the Deputy Director of Texas's largest public law library – the Harris County Law Library – where he manages community outreach efforts and develops educational programs to assist both legal professionals and self-represented litigants with the information they need to access our legal system.
Joe is also committed to promoting the library profession, serving as President of Houston Area Law Librarians and in leadership roles for the American Association of Law Libraries in addition to serving on the UNT COI Alumni Society Board.
Carolyn Bogardus, 2009-2010 Board Chair, (LIS MS '07)

Carolyn Bogardus served as the director of the Port Isabel (TX) Public Library from 2005-2012. She and her husband, originally from Long Island, New York, were residents of South Padre Island, TX for ten years. In 2012, they relocated to be closer to family. Ms. Bogardus currently serves as the Senior Librarian at Germantown Public Library, Germantown, Ohio. She assists all Alumni Society committees as an ex-officio member.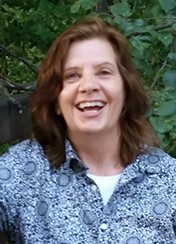 Patsy Palacios, 2006
Patsy Palacios IS THE Library Director of the S.J. and Jessie E. Quinney Natural Resources Research Library, Utah State University in Logan, Utah, serving in this role since 2012. Prior to this is was the Librarian for the same institution. Quinney Library is a small library that specializes in natural resources research and she is the only full-time employee. She is a longtime resident of Logan, Utah and feels very fortunate to serve the Natural Resources community. Patsy strongly supports continued education and strives to maintain relevance as she supports the clientele in an ever-changing flow of information. She is a graduate of Utah State University, majoring in Forestry and Forested Watersheds. After earning the B.S. degree, Patsy was employed with some state and federal agencies before discovering the library where she worked while obtaining her Masters in Library and Information Sciences (MLIS) from the University of North Texas in 2006.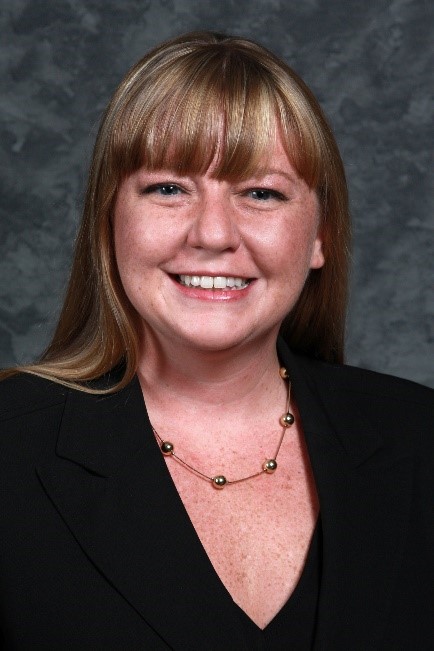 Emily Rushing, 2007
Emily Rushing is the Director of Competitive Intelligence for Haynes and Boone, LLP, leading library, intelligence, and technologies groups for the firm, an international corporate law firm with offices in Texas, New York, California, Chicago, Denver, Washington, D.C., London, Mexico City and Shanghai, ranked among the top-100 US firms by The American Lawyer. Ms. Rushing writes and presents on competitive intelligence, information services and innovation for law firms. Her hobbies include reading, cooking and reading about cooking. Emily Rushing is the Director of Competitive Intelligence for Haynes and Boone, LLP, leading library, intelligence, and technologies groups for the firm, an international corporate law firm with offices in Texas, New York, California, Chicago, Denver, Washington, D.C., Mexico City and Shanghai, ranked among the top-100 US firms by The American Lawyer.
Ms. Rushing writes and presents on competitive intelligence, information services and innovation for law firms. Her hobbies include reading, cooking and reading about cooking.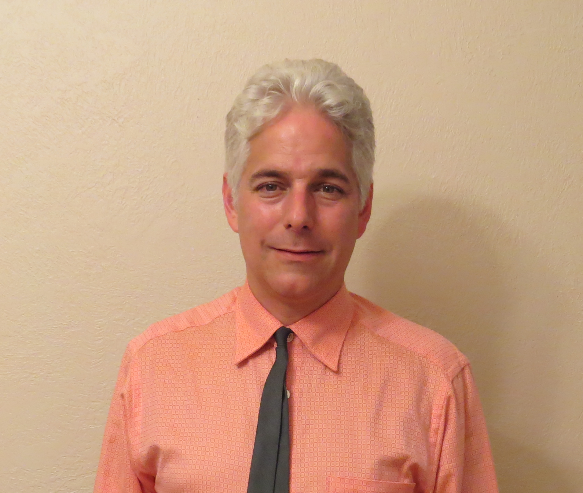 Christopher Shaffer
Chris Shaffer has been University Librarian at Oregon Health & Science University since 2008. His previous position was Assistant Director for Technology and Outreach at the University of Iowa Hardin Library for the Health Sciences. At both institutions, he has worked with research offices and Clinical and Translational Science Centers to develop new library services for researchers. At OHSU, he established the Ontology Development Group, which receives in excess of $1 million in annual funding to promote research innovations, service development, and education through semantically enabled technologies for the purposes of data management and publication, research reproducibility, and the building of novel tools for biomedical data exploration. Chris is an active member of the Medical Library Association, where he currently serves as Treasurer on the Board of Directors, and a Distinguished Member of the Academy of Health Information Professionals. His other past positions include Technology Coordinator for the National Network of Libraries of Medicine, Greater Midwest Region, and Resident Librarian at the University of Illinois at Chicago. He holds a BA in Philosophy from Texas A&M University and an MS in Information Science from the University of North Texas.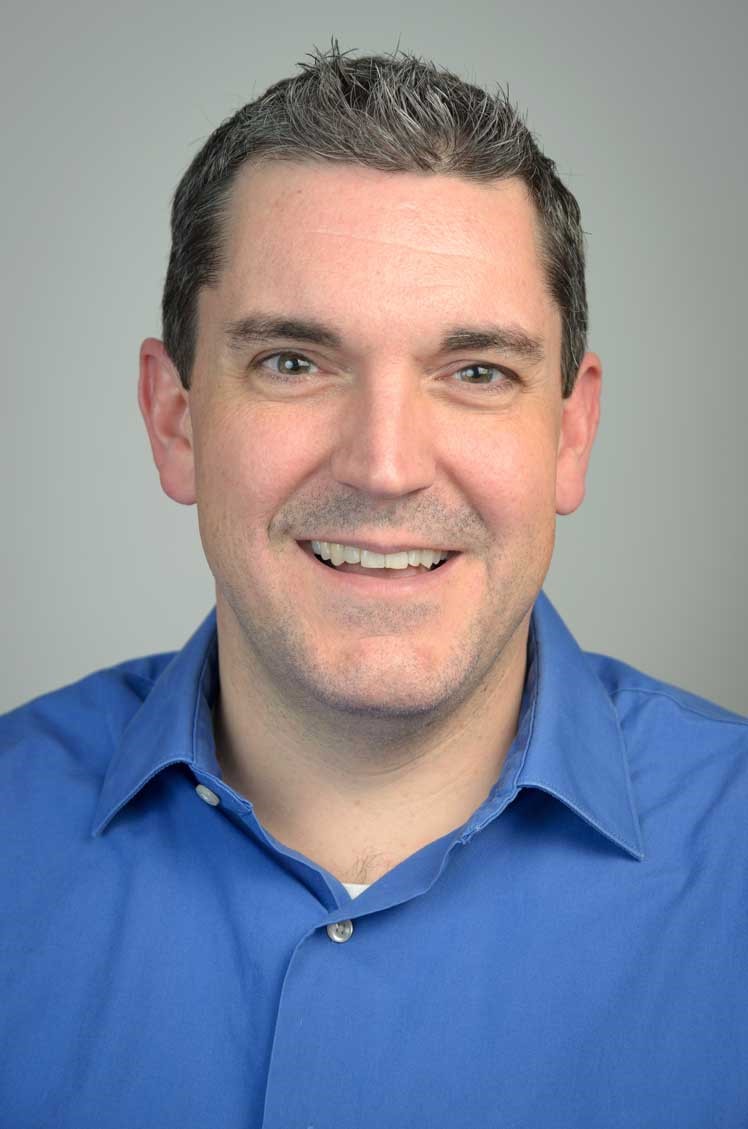 Edward Smith, 1997
Edward (Eddy) Smith serves as Executive Director of the Abilene Texas Library Consortium and has over 20 years of experience in libraries and information management roles. Previously, he served as Director of Member Services Development at Amigos Library Services and spent 10 years in various libraries and with software development companies. He is passionate about libraries and their mission to preserve our past while igniting our imaginations for the future.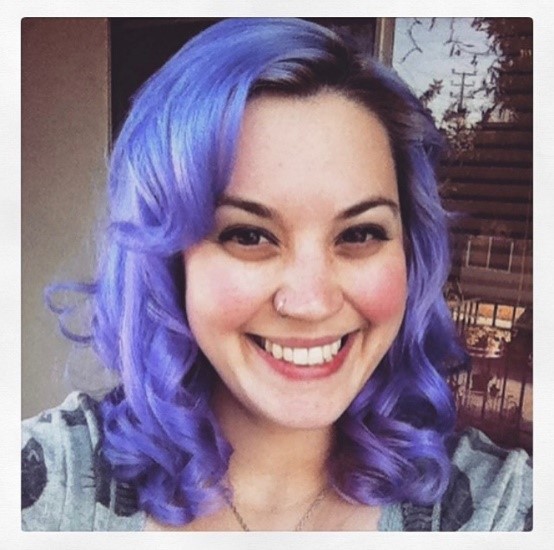 Mary-Alexandra Smith, 2013
Mary Alexandra Smith is a librarian at Touro University Worldwide in Los Alamitos, California. She provides reference support, troubleshoots issues with access of digital materials, provides tools for students in digital classrooms, creates and maintains online content. She serves on the academic council, the commencement committee and chairs an alumni association committee. Mary Alexandra served as an intern for CNN and the Art Directors Guild while a master's student. She is a member of the American Library Association, Association of College and Research Libraries, California Library Association as well as serving on the Alumni Society Board since 2014.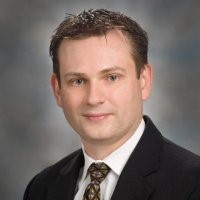 James Spence, 2007
James (Jim) Spence earned a BS in Computer Science from Texas Tech University in 1993 and has worked in healthcare IT for over 15 years. Jim completed a MS in Information Science in 2007 from the University of North Texas with a concentration in Healthcare Informatics. Jim is currently a Doctorate of Philosophy (PhD) candidate in the Interdisciplinary Information Science program. Jim has worked at the University of Texas, MD Anderson Cancer Center for eight years and has successfully completed MD Anderson's Six Sigma Green Belt and Clinical Safety and Effectiveness programs. Jim's position is Manager of Quality Improvement and Analytics in the Division of Pharmacy's Medication Management and Analytics Department. He also served as the 2013-2015 Board Student Representative.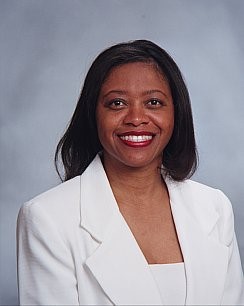 Melinda Townsel, 2007
Melinda Townsel (Dunn) recently retired from Austin Community College (ACC) as the Head Librarian at THE college's Northridge Campus Library. Melinda has worked 35 plus years in academic libraries with paraprofessional, reference and public services, and management experience. She spent 26 of those years at ACC. In 2013, she completed a doctorate in Adult, Professional and Community Education from Texas State University, San Marcos, Texas. Her degree includes aspects of adult learning and teaching, adult development, community learning, and adult learning theory and application. Melinda continues teaching at ACC as an Adjunct Professor in the General Studies and Student Development department. Melinda is a member of the American Association of University Women (AAUW), the American Association of University Professors (AAUP), the AFT-ACC Union of Professionals, and the Texas Library Association (TLA). She is also a lifetime member of the Texas Association of Black Personnel in Higher Education (TABPHE).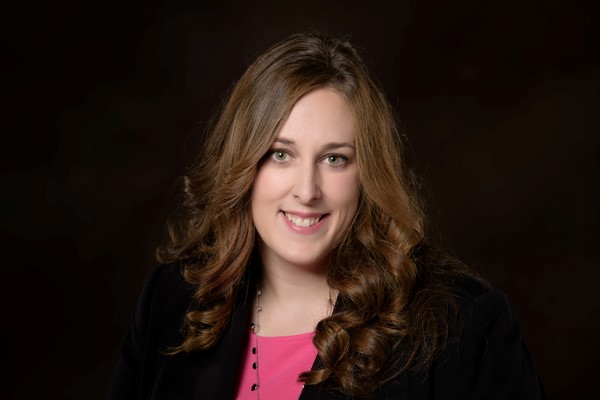 Michele Whitehead
Michele Whitehead is the Associate Director at the Gibson D. Lewis Health Science Library at the University of North Texas Health Science Center in Fort Worth and adjunct faculty member at Tarleton State University in the Department of Criminology, Criminal Justice, and Strategic Studies. Previously, she was an adjunct faculty member at the University of Texas at Arlington. She earned a Master of Arts in Criminology and Criminal Justice from the University of Texas at Arlington and a Master of Science in Library Science from the University of North Texas. Michele is active in the South Central Chapter of the Medical Library and currently, the President. She is also an active member of the Medical Library Association. She served on the 2015-2016 Bertolucci Annual Meeting Grant Jury and appointed to the 2017 National Programming Committee. Michele is the current Chair of HealthLINE DFW and was selected as the Emerging Leader by NN/LM South Central Region/SCAMeL for 2014-2015.
Representing the Department of Linguistics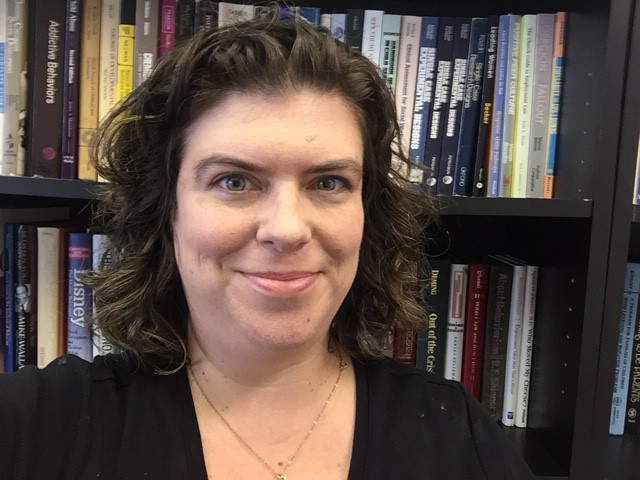 Rachel Raidenkov, 2005
Ms. Raidenkov is the first Alumni Society Board member to represent the new Department of Linguistics. Rachel holds a bachelor's degree in English from Texas A&M and a master's degree in Linguistics from the University of North Texas ('05). Since receiving her master's, Rachel has focused her career on instructional technologies. Currently, she functions as the LMS Product Manager for Praesidium, an abuse risk management consulting firm based in Arlington, Texas, where she leads a support team and guides the design and development of their in-house learning management system.