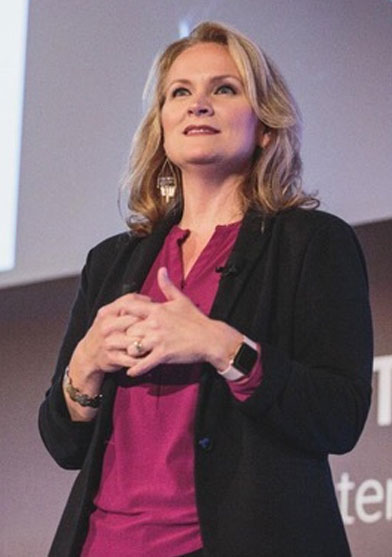 Cortnie Abercrombie
As a recognized AI and data analytics expert, Cortnie Abercrombie was asked to be a Founding Editorial Board Member for Springer Nature's AI and Ethics journal. She was named one of "12 Brilliant Women in Artificial Intelligence & Ethics to Watch," one of the "Top 100 Innovators in Data and Analytics," and one of "10 Big Data Experts to Know." She's a top advisor to Fortune 500 companies on responsible artificial intelligence and data innovation practices. She is also the CEO and founder of AI Truth, a non-profit organization dedicated to responsible creation and use of AI. Cortnie acquired her deep knowledge of AI when she led a Shark Tank-style AI solutions incubator as an executive at IBM. She traveled the globe working with IBM's Fortune 500 clients, their data science teams, AI researchers, and C-level executives. Prior to that, she created and led one of the world's largest Chief Data Officer communities for IBM and co-authored over 20 research reports on data and AI. She has delivered keynotes to audiences of up to 100,000 and has been covered by more than 20 online media outlets, including Forbes and Inc Magazine.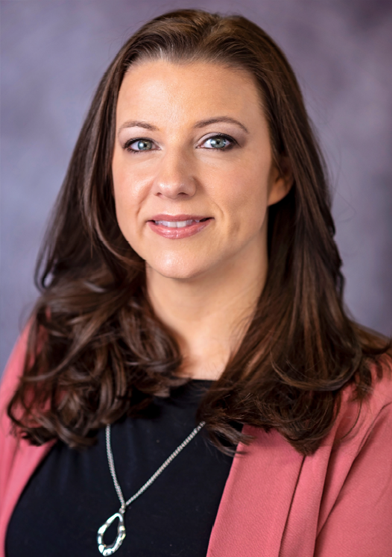 Veronica Broadway
Veronica has worked in data analytics since 2020. Currently a Data Analyst at KRONOS Worldwide, Inc., she optimizes various aspects of production, including key functions such as maintenance, order-to-cash, quality, transportation and demand planning through data modeling and building reports, dashboards and data visualizations. Veronica has actively collaborated as a member of the Data Governance committee to improve policies and standards surrounding data governance in her previous role as a diversity professional at an international law firm, where she specialized in people analytics. Veronica is a student at Brigham Young University - Idaho, where she is pursuing a Bachelor of Science in Computer Information Technology with a minor in Business Analytics. She volunteers her time and skills to various student-led organizations within the Technology Department. She is also a member of the American Statistical Association and is certified through Google's Data Analytics professional program. In addition to Data Analytics, Veronica is passionate about Special Education advocacy and volunteers her time to nonprofit organizations to help parents advocate for their children with special needs to gain equal access to education.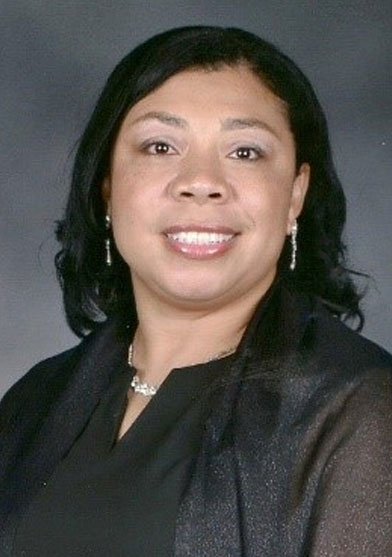 Alaina Doyle
Alaina has been in the financial services industry since 2000, later transitioning into and L&D role in 2002. She has held positions such as, facilitator, performance consultant, project manager, instructional designer, and her current role, Instructional Design Senior Manager. In 2008, Alaina earned a BAAS degree. In 2013, Alaina earned two master's degrees from University of Texas-Arlington in Business Administration and Human Resource Management.

Alaina joined the UNT COI Alumni society in 2011, as a member of the Outstanding Alumni committee, Learning Technologies Alumni President, followed by COI Alumni President. In 2015, Alaina was accepted to the doctoral program in the College of Information at UNT. Her research interests are: organizational theory to include organizational identity and change, leadership, learning, and complexity. She has been married for over 20 years and has four children. Alaina is a veteran of the United States Army, serving seven years on active duty and the Army Reserve.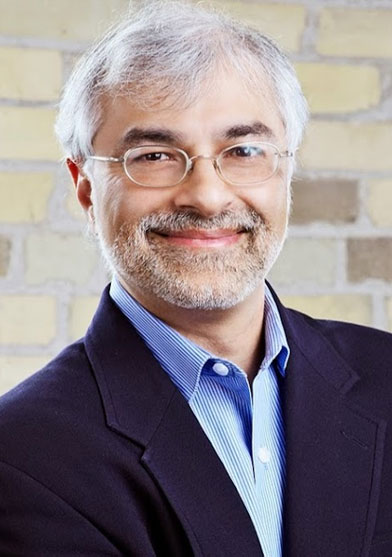 Alfred Essa
Mr. Essa has led a variety of high-performance teams in security, enterprise infrastructure, identity and access management, data warehouse, and applied research & development. A recent focus is leveraging advanced analytics, including AI, to drive innovation and further social mobility. His recent book - Practical AI for Business Leaders, Product Managers, and Entrepreneurs - will be published by DeGruyter Press in March 2022.
Maurice G. Fortin
When he retired after 22 years as the Executive Director of Library Services at Angelo State University in March of 2018, Dr. Fortin's ended a career spanning nearly 45 years in Higher Education. Beginning as a graduate student (TA & TF) in the History Department at what was then NTSU, he went on to work for a Texas State Library and Archives project directing Texas counties onto a state-wide records management system. He spent nearly 16 years working in the Library at UNT eventually leaving as the Assistant Director of Public Services. In addition to two degrees in history, Dr. Fortin also holds the MLS and a Ph.D. in Higher Education Administration. Throughout his career, he was very active in the Texas Library Association holding numerous committee, division, and round table assignments. He has numerous publications and given presentations at national, state, and local conferences on a variety of topics. While at Angelo State, Dr. Fortin also served as a peer evaluator for the Commission on Colleges for SACS. Over a 13-year period he made 11 visits for both reaffirmation and substantive change reviews. In addition to his other career duties, he always enjoyed the opportunity to be an adjunct faculty member in the Library Science program at UNT as well as teaching courses in the Honors Program at Angelo State. He also supervised many practicum students at both UNT and Angelo State.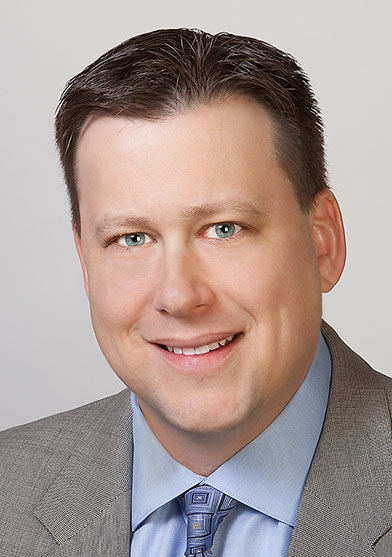 Patrick Fuller
Patrick Fuller is the Vice President and General Manager of ALM Intelligence. He has been in the legal industry for more than twenty years, holding a variety of business development, consulting, and senior leadership roles. Before joining ALM, he served as the VP of Business Development for AI start-up Neota Logic. Patrick served as the Director of Legal Analytics for Wolters Kluwer's ELM Solutions, working with legal departments to define, measure, and take action on key performance indicators for legal departments and operations. His career also includes stints with Martindale-Hubbell, Thomson Reuters, Hildebrandt Consulting, and LawVision Group. He is a frequent author and speaker, with over 200 speaking and authorship credits within the legal industry. Patrick is a member of the Board of Directors for IgniteOKC. He serves as an advisory board member to a Silicon Valley LegalTech start-up, is a member of the Legal Operators advisory board, and serves as a Community Leader to Diversity Lab's Move the Needle Fund. Patrick is a member of the Leadership Board for the University of North Texas's College of Information and is a Fellow in The College of Law Practice Management.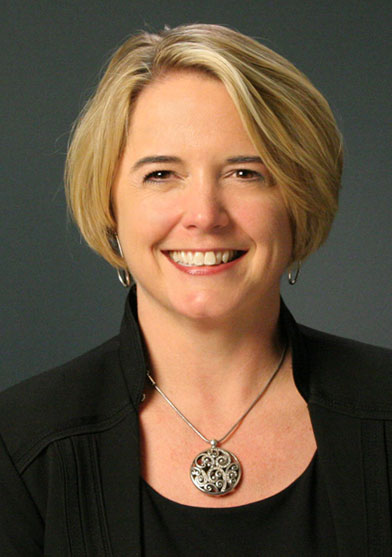 Whitney Kilgore
Whitney Kilgore is the Chief Academic Officer at iDesign, which partners with universities to build, grow and support online and blended courses and program offerings. She previously served as Vice President of Academic Services Domestic and International for Academic Partnerships and before that as the director of academic technology services at the College of Southern Nevada. Whitney has a PhD in Learning Technologies from the University of North Texas, a post-graduate certificate in Educational Technology Leadership from George Washington University, and holds a M.S. in Curriculum and Instruction from Texas A & M Corpus Christi.
Kathryn Kitchen
Kathryn completed a Master's Degree in Library and Information Science in 1998 from the University of North Texas. She began her start as an intern at Microsoft in the library. Soon after she moved into User Experience research and has worked in the tech industry for 20 years. Her experience over that time includes data visualization, HR and information systems, and recently in companion mobile experiences and optimization for hardware systems. She and her husband enjoy travel to other countries and time with their dogs. They recently moved back to Texas, and also enjoy good barbeque when given the opportunity.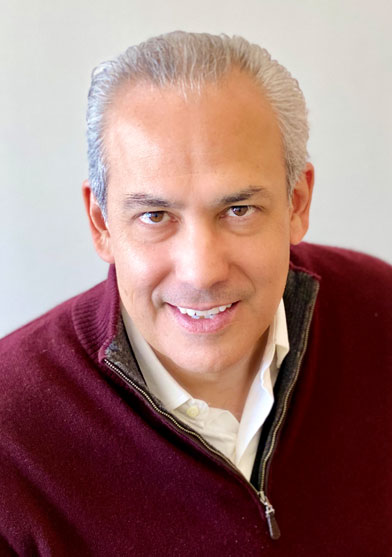 Jose Antonio Murillo
Jose Antonio Murillo leads since 2021 RappiCard Mexico. As a joint venture between the Mexican bank Banorte and Rappi, the leading delivery platform in Latin America, RappiCard is unlocking the potential of big data and technology to expand credit and transform the financial landscape of the region. Previously he established and led the Analytics Business Group at Banorte. His group was recognized as a success story within the data and analytics industry. The value created with analytics during his tenure exceeded 4 billion USD. This case was published at Harvard Business Review and Forbes as an example of a company which made its analytics investments pay-off. In addition, the Harvard Business School has written and taught a case study on Jose's analytics and digital transformation leadership. He obtained the Lafferty Global Award on Credit Card Excellence for the impact of analytics on customer equity and the artificial intelligence applications that he has developed have been highly commended by the Global AIconics Awards.

Jose has been named repeatedly among the top global analytics and data professionals by Corinium. He has been published in several industry and refereed journals, he is an international speaker at data science and artificial intelligence forums. Jose is a member of Queen's University Advisory Board for the Master's in Management Analytics, MIT CDOIQ Mexico's Ambassador, a member of the Business Data Global Advisory Board and also serves as a member of University of North Texas College of Information Leadership Board. Prior to Banorte, Jose was a top ranking official at Mexico's Central Bank and participated for more than a decade at the Monetary Policy Committee holding the staff's view on inflation –the key variable for policy decision- and regional economies.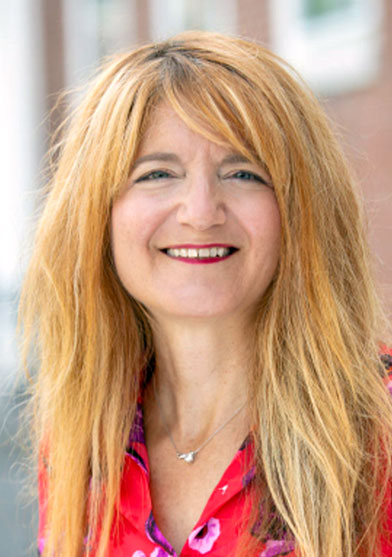 Patrice Prusko
Dr. Patrice Prusko is Director of Learning Design, Technology and Media within the Harvard Graduate School of Education. She leads the design, development and project management of online and technology enhanced courses. Dr. Prusko holds a degree in Mechanical Engineering (B.S.), and Business Management (MBA) from Union College, and Curriculum and Instruction (Ph.D.) from University at Albany. She researches and presents on compassion fatigue, supporting women in STEM, equitable and inclusive design practices, and global education. She believes that by increasing access to education for women we can enable more communities across the globe to thrive and flourish. Dr. Prusko is currently president of the board of directors of WEST (Women in the Enterprise of Science and Technology).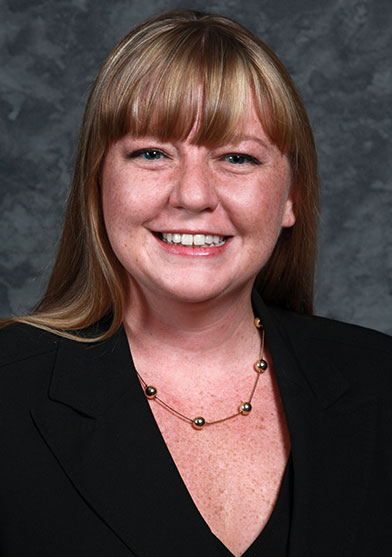 Emily Rushing
As the Director of Competitive Intelligence for Haynes and Boone, LLP, an AmLaw 100 firm, Emily leads CI, CRM, Library, and Technology teams in developing information to support client service, firm strategy, competitor and market analysis, lateral recruitment, client service initiatives, and new business development. Our team is responsible for the creation, deployment, and administration of new technologies and resources to provide legal information and market, client and competitor intelligence.

Among our areas of responsibility are: information technologies; firm technology vision and strategy; innovation; legal research; research and business intelligence analysis; intelligence to support firm strategies and growth initiatives; workflow and performance tracking and metrics; reporting to firm management; targeting and market segmentation; client and target profiling; liaising with client service teams, Accounting, Strategic Growth, web development, and KM groups.

Recent speaking engagements include: AALL, Ark, SLA, ILTA, LMA, SCIP, and regional and international professional associations. Emily contributes to several publications, including the International Bar Association (IBA), American Bar Association (ABA), and bar journals. She has also contributed to blogs like 3 Geeks and a Law Blog as an honorary "geek" and other legal industry periodicals. Emily's hobbies include reading, cooking, and reading about cooking. Her spoiled dog (@winniecorgi) is the boss of her house.

Areas of Experience include: Research; Databases; Instruction; Competitive Intelligence (CI); AI; Business of Law; OSINT; Knowledge Management (KM); Technology; Strategy and Vision; Business Intelligence (BI); Market Intelligence (MI); Law Library; Legal Research; Business Development; CRM; Lexis InterAction; Salesforce; Einstein Analytics; Tableau; Westlaw; Lexis; Survey; Data Science; Statistical Analysis; Law Firms; Project Management (LPM); Process Improvement; Workflow Automation; Change Management.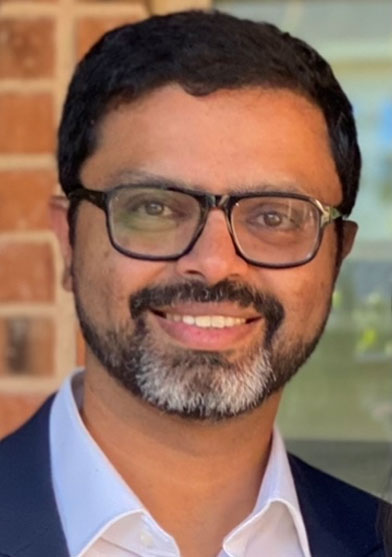 Seemit Sheth
Seemit is an accomplished data science leader in financial services with passion to create data science products that transform the business and mentoring. Currently, he is a member of the executive management group and head of the modeling and machine learning organization at USAA. Prior to USAA, Seemit was at Capital One for 19 years where he held various data science leadership roles and played a key role in successfully driving machine learning transformation for Capital One. Seemit is one of the pioneers in adoption of experimental designs to financial services and has done many innovations in that area to enable that. Over the career spanning 20+ years, Seemit has developed world-class organizations and mentored large number of leaders who are collectively elevating data science culture in financial services and beyond.
Seemit has a master's degree in mathematics from Indian Institute of Technology (IIT) Mumbai, and a master's and PhD (ABD) in statistics from ODU, Virginia. Some of Seemit's other interests include tennis and Indian classical drum called tabla.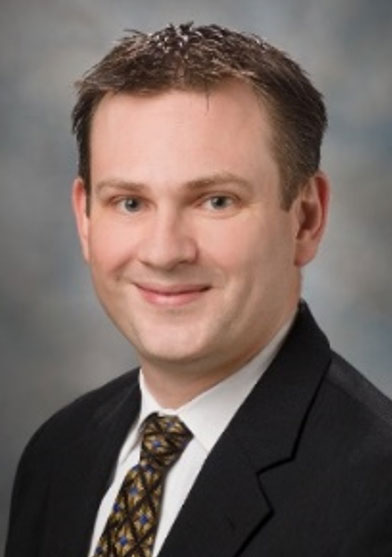 James Spence
James (Jim) Spence received a Bachelor's degree in Computer Science from Texas Tech University. He completed a Master's degree in Information Science in 2011 from the University of North Texas (UNT) with a certification in Medical Informatics. He graduated from the UNT Interdisciplinary Information Science PhD program with concentrations in Information Theory and Design and Information Behavior in May of 2018.

In terms of work experience, Jim worked at the University of Texas, School of Dentistry in Houston for 8-years and served as the technical project leader for the institution's Electronic Health Record (EHR) implementation. He came to University of Texas, MD Anderson Cancer Center approximately 10 years ago. He currently serves as Manager of Quality Improvement and Analytics within the Division of Pharmacy.

The Pharmacy Analytics team at MD Anderson provides data and analytic services used to maintain and support medical research and the institution's medication use process. Specifically, the team supports research protocols, medication formulary management, medication procurement, patient treatment regimens, medication-related Clinical Decision Support (CDS), coding, and billing. The Pharmacy Analytics team also serves as Subject Matter Experts (SMEs) for the Epic data repository known as Clarity particularly for the Pharmacy subject areas and data models. The team also serves as SMEs for the institution's Federated Institutional Reporting Environment.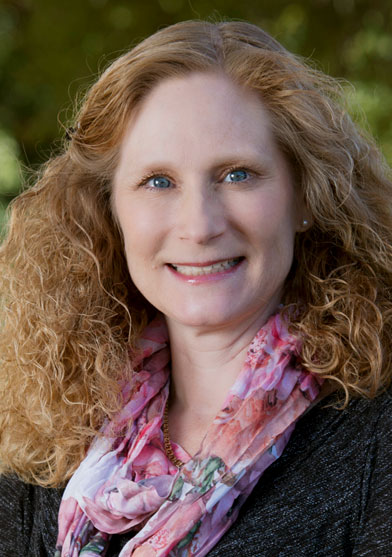 Jenny S. Wakefield
Jenny earned her Ph.D. from the Department of Learning Technologies at UNT in 2016. With more than twenty years of experience in higher education, Jenny has contributed to students' success at Community Colleges as well as four-year institutions. Recently, she led Program Coordinators and faculty in the development of the Lees-McRae College Teaching Framework promoting student success in online learning, building diversity, equity, inclusion, belonging, and student engagement in online courses, and training for faculty. Jenny's research focuses on equitable course design and the exciting opportunities ahead as we design and develop certificates, courses, and programs that support diverse students.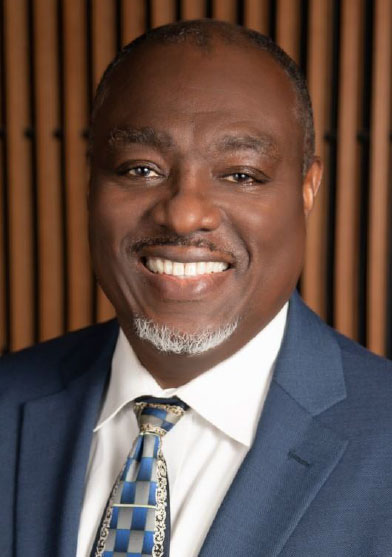 Roosevelt Weeks
Roosevelt Weeks is the Director of the Austin Public Library where he leads a dynamic team and library system. His responsibility includes 20 branch locations, the History Center and a new Central Library. Weeks joined the Austin Public Library team in September of 2017. Prior to joining the Austin Public Library, Weeks was the Deputy Director and Chief of Staff at the Houston Public Library. Weeks is passionate about improving technology, literacy and education, both inside and outside of the library. He also works directly with community leaders to agree upon shared values, vision, and measures of success. This furthers the combined goal of ensuring a future workforce capable of the complex critical thinking skills necessary to succeed in an ever-changing competitive environment.

In addition, Weeks is a member and serves on several committees within the American Library Association (ALA), Public Library Association (PLA), Texas Library Association (TLA), and Urban Library Council (ULC). He also is a member and participates within National Forum for Black Public Administrators (NFBPA) and Society for Human Resource Management (SHRM). Weeks received his Bachelor of Science degree in Computer Science from Texas Southern University and his Master of Library Science degree from the University of North Texas. In his spare time, Weeks enjoys spending time with family, serving in his church and helping the community.