Since the first UNT School of Library and Information Sciences Distinguished Alumni Award was presented to Marilyn Gell Mason in 1979, an additional 45 LIS graduates have received the honor plus 20 recognized as platinum and rising stars during the 70th Anniversary in 2009. The award names were changed from Distinguished to Outstanding Alumni Awards in 2010. The number of awards presented each year has varied, but in recent years only one person has been named.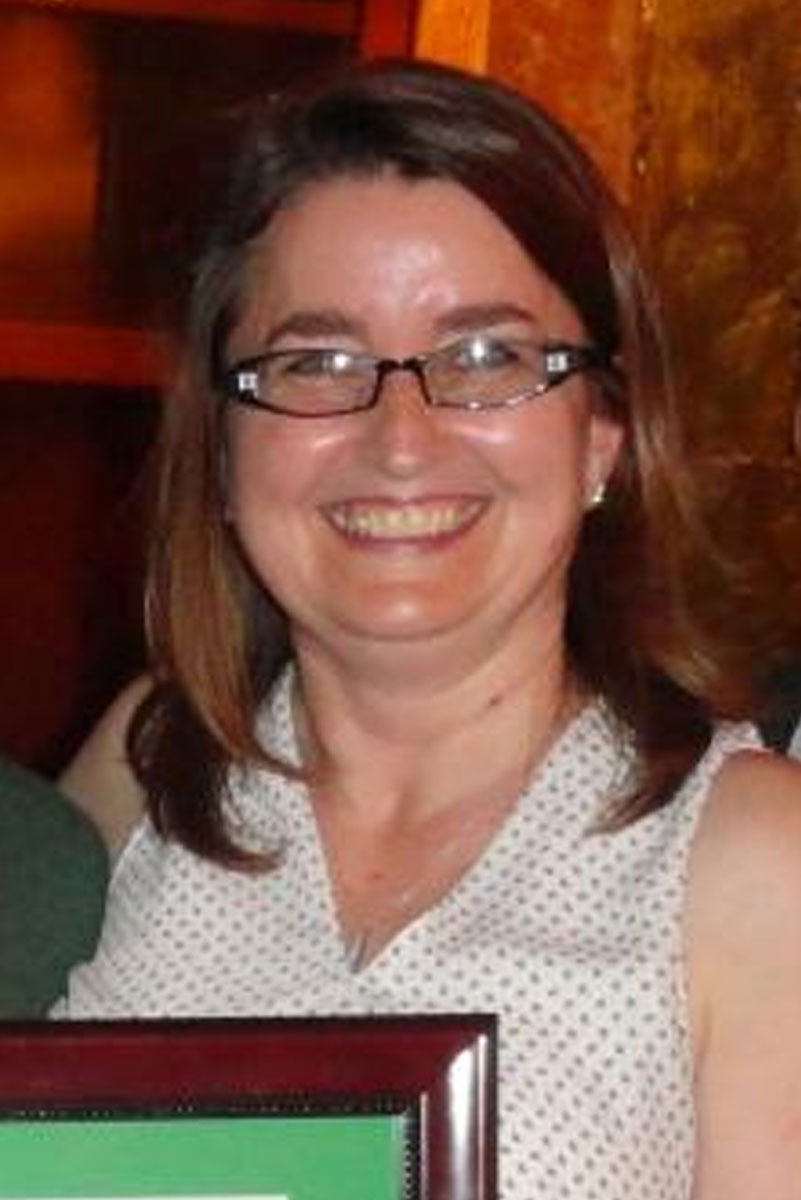 2015 Library Information Science Outstanding Alumna: Hilary Newman (Class '94)
Hilary Newman is a strategic global software executive at Innovative Interfaces, Inc. a market leader in library automation systems. Her experience spans the organization including sales, product, engineering, and customer services and support. Her career with Innovative covers almost 20 years. She thrives on solving difficult problems and bringing technology solutions to libraries across the US and throughout the world from Asia to Europe, Africa, and the Middle East. Hilary is the proud granddaughter of a librarian, grew up in her local public library, and is inspired by the libraries she visits and librarians she meets. Her company profile on the Innovative Interfaces website states that "her MLS degree from the University of North Texas adds scope and objectivity to her passion for all of Innovative's products and services, and rounds out a 360-degree view of the company's operations. Hilary's understanding of libraries, as well as her experience with system implementation and customer service, uniquely qualify her to lead Innovative's Library Solutions team.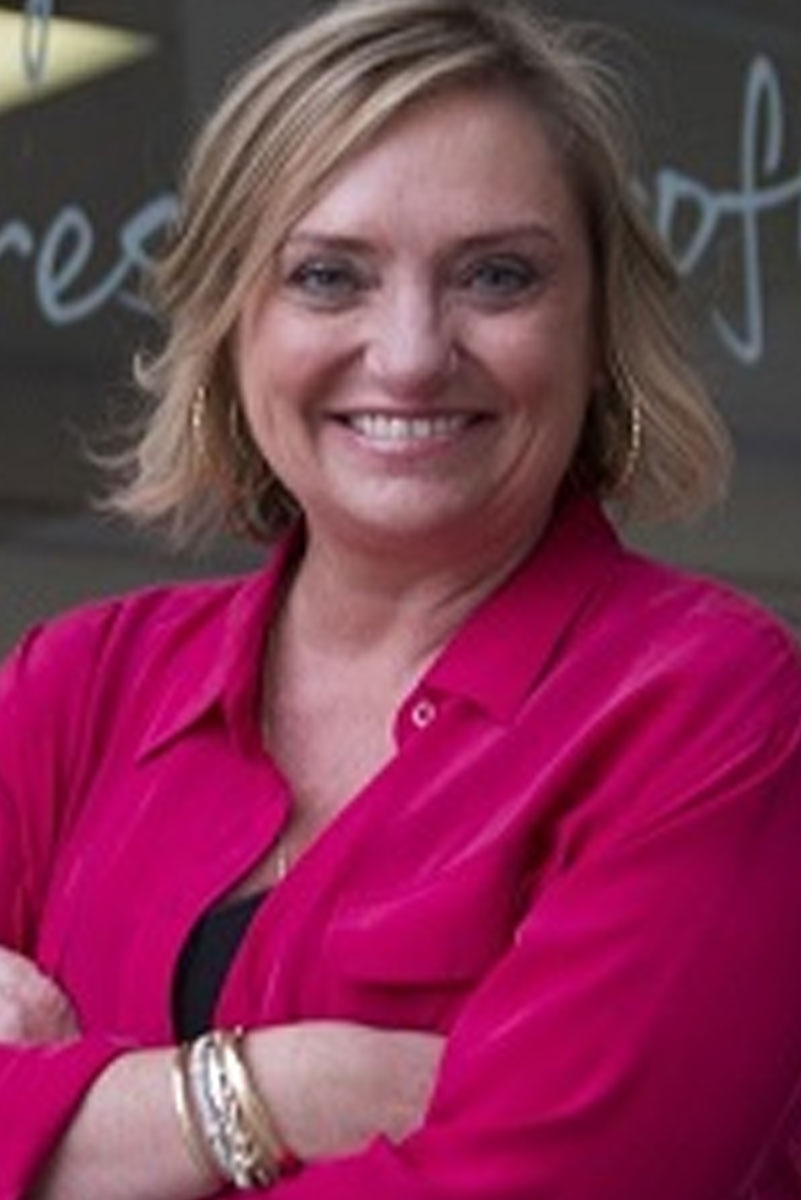 2014 Library & Information Sciences Outstanding Alumna: Corinne Hill (MS '95)
Ms. Hill has always been a change agent in the library profession and has actively participated in the evolution of the modern public library. She has been in the library business for 19 years and was named Executive Director of Chattanooga Public Library in 2012. In January, Library Journal named her its 2014 Librarian of the Year. "We knew Corinne Hill was destined to be a star back in 2004, when she was named an LJ Mover & Shaker," said Editor-at-Large John N. Berry III. "She has transformed what consultants June Garcia and Susan Kent called the 'ugly, irrelevant, and mismanaged' public libraries of Hamilton County, TN, into the new and vibrant CPL," he said. Ms. Hill cut her teeth as change agent in Texas, where she served as interim director of the Dallas Public Library system as well as assistant director of resources and branch manager for Dallas Public. She also worked in resource management in Denton Public Library for several years. During the great recession of 2008, she quickly realized that libraries had to rethink their services and how they did business. Moving a traditional library into the 21st Century requires a different set of leadership skills. Ms. Hill's professional development during this period of disruptive change focused on strategic foresight, collaborative leadership skills, and structuring an organization to manage transformational change. In Chattanooga, for example, she recruited new staff who helped implement new technologies, which has been one of her interests that goes back to Atari games. Chattanooga Public is now of the first libraries in the country to offer free one-gigabit-per-second fiber Internet access. Ms. Hill earned a Master of Science in Information Science degree in 1995. She has been an avid supporter of the College of Information Alumni Society. She served as president, board member and liaison to the Alumni Society and the UNT Alumni Association. She has been active in mentoring students, creating student tours of the Denton and Dallas Libraries, and personally recruiting students to UNT. Corinne has been invited to participate in the American Library Association's summit, "Libraries From Now On: Imagining the Future," at the Library of Congress in Washington, D.C. set for May 2-3, 2014. The summit brings together about 80 leaders from the national library community, educational organizations, federal agencies and foundations that work with libraries. Discussions center on the future direction and trends for libraries.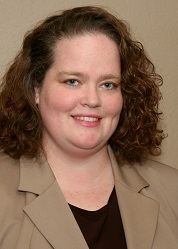 2013 Library & Information Sciences Outstanding Alumna: Heather Hall, PhD (Interdisciplinary Information Science '05)
The University of North Texas College of Information awarded Heather Hall its 2013 Outstanding Alumni Award in a ceremony on April 25, 2013 in Fort Worth, Texas. Hall earned her doctorate in the Interdisciplinary Information Science Ph.D. program in 2005. Hall serves as the deputy director of information technology at the Texas Department of Aging and Disability Services (DADS). As a certified project management professional, she oversees the DADS Project Management Office and its multi-million dollar project portfolio, as well as helping to manage the day-to-day operations of the IT department at DADS. After working in the private sector for many years, Hall began her career with the state of Texas in 2001. She has managed several large-scale projects including major system upgrades as well as implementations of new systems. She helped establish a new Project Management Office at the Texas Comptroller of Public Accounts in 2007 and rebuilt a Project Management Office at DADS in 2010. Hall said her doctoral dissertation, "Knowledge Management in Times of Change: Tacit and Explicit Knowledge Transfers," looked at the impact of major transition on knowledge workers and documents. The context of her study was the consolidation of health and human services agencies implemented in 2004 under Texas House Bill 2292—a change of unprecedented size in the state and possibly the country. In her state career, Hall has managed a number of projects that have used technology to retain or share information either within the organization, among other state and federal institutions, or with the public. In every project, as recommended in her dissertation, Hall includes a knowledge transfer component and/or training, which gets information from the experts who have it and shares it with the workers who need it. Hall has received a number of industry awards including the IT Leadership Award, Government Technology/Public Chief Information Officer (CIO) Magazine, CIO Academy (2011); Outstanding IT Service and Support Award, Center for Digital Government, Best of Texas Awards (2011); Outstanding IT Manager of the Year Award, Government Technology/Public CIO Magazine, CIO Academy (2010); and Best Technology Solution Serving the Public, Center for Digital Government, Best of Texas Awards (team award, 2008). Hall holds a bachelor's degree in Latin from Baylor University, a Master's of Library and Information Science from the University of Texas at Austin, and a Ph.D. in Information Science from the University of North Texas. Hall has lived in Austin for 20 years and enjoys its unique blend of government, education and entertainment culture. In her free time, she enjoys traveling and genealogy research.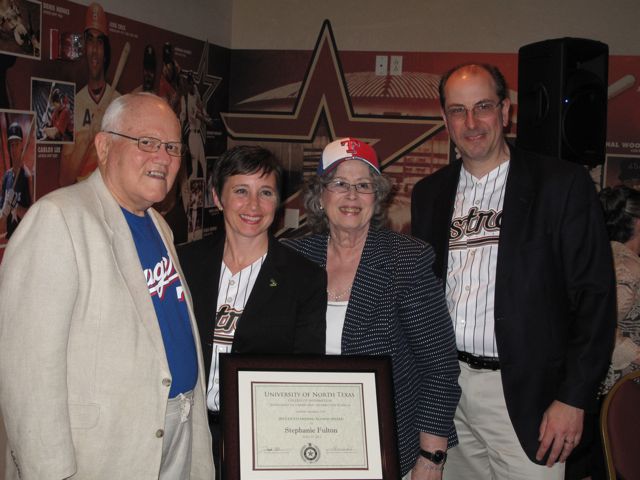 2012 Stephanie Fulton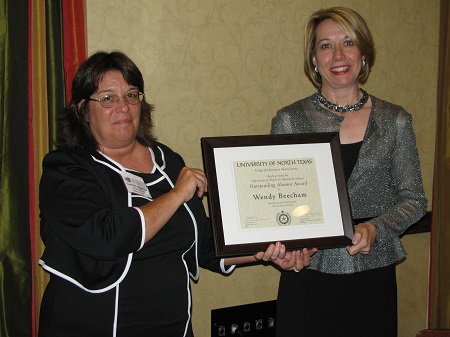 2011 Wendy Beecham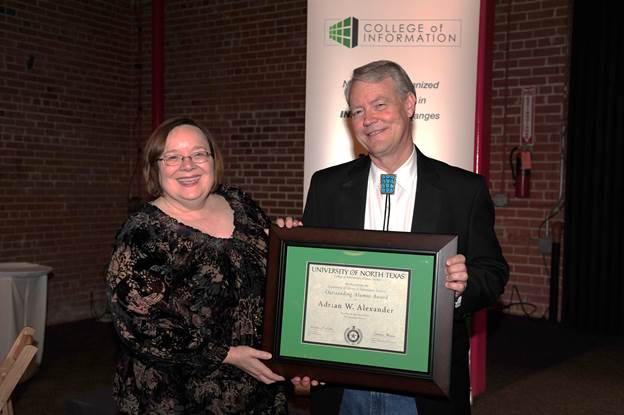 2010 Adrian W. Alexander
2009 70th Anniversary: On the 70th Anniversary of the Library & Information Sciences (LIS) program, a committee was established by Dr. Totten to recognize a few outstanding alumni. The 70th Anniversary Celebration Committee in 2009 selected twenty individuals who have brought recognition to their profession and to the University. The information on each recipient provides a glimpse of their many accomplishments.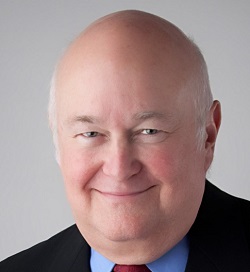 70th Anniversary Lifetime Achievement Award: Robert Sidney Martin
Dr. Robert Sidney Martin has a Doctor of Philosophy in Library Science from the University of North Carolina at Chapel Hill, a Master of Library Science from the University of North Texas, and a Bachelor of Arts in History from Rice University. Martin is an archivist, librarian, administrator, and educator. He was Professor of Library Science and Lillian Bradshaw Endowed Chair in the School of Library and Information Studies at Texas Woman's University until his retirement in August, 2008. In 2001 he was appointed by President George W. Bush and confirmed by the Senate to serve as Director of the Institute of Museum and Library Services (IMLS). During his tenure as Director, the agency's budget increased from $232,321,000 to $280,564,000, while IMLS awarded 4,704 grants to America's museums and libraries totaling more than $899 million. Dr. Martin also served as Acting Chairman of the National Endowment for the Arts from October, 2001, through January, 2002. In September, 2006, the United States Senate confirmed his Presidential appointment to the National Council on the Humanities. Martin has had an active role in international cultural affairs.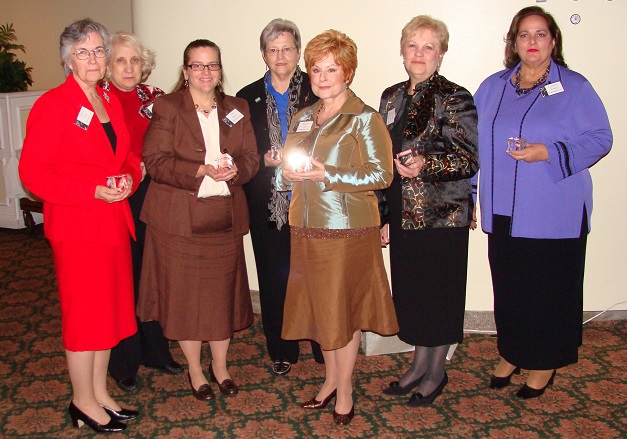 70th Anniversary Platinum Star Awards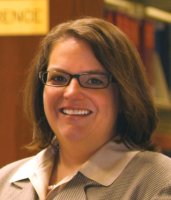 Sara Baron (MS'96), Dean, Regent University Library, Virginia Beach, Virginia
Baron graduated from LIS in 1996 also receiving the Outstanding Student in Library Science 1996-1997 award. Since then she has been employed by three academic institutions, each presenting unique challenges for library services and management. At TCU, Baron developed the PILOT program, Partners in Information Literacy Outreach and Training. At UMass Boston, she developed an online tutorial which was used as a model at several other libraries around the country. At Regent University, she has presented events and programs demonstrating the relevance of the library to the educational mission of the institution. These include open houses, yearly Constitution Day panels, and National Library Week events. Having recently been awarded a federal grant for the Big Read, Sara is opening library doors to the local community in an effort to promote reading. Baron has been actively involved in the Catholic Library Association and was recently elected to a six-year term (2009 – 2015) to CLA's national Executive Board.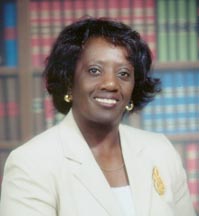 Orella Brazile (MS'82, PhD'91),Vice Chancellor - Academic Affairs, Professor, Library Director, Southern University at Shreveport Library, Shreveport, Louisiana
Dr. Brazile has been teaching at Southern University, Shreveport, LA since 1968 and serves as library director. She has served the University as its interim vice chancellor for academic affairs. Among her many awards a few are mentioned: Outstanding Alumnus of Grambling State University—1989, State of Louisiana—Governor's Award for Literacy—1990, Administrator of the Year—Southern University at Shreveport – 1993-94, National Association of University Women—Woman of the Year—1994. Dr. Brazile is grateful for the support shown by Dr. Totten and other faculty members as she undertook long commutes from Shreveport to Denton in order to finish her PhD. Dr. Brazile mentions often the value of starting and finishing your goals to young people.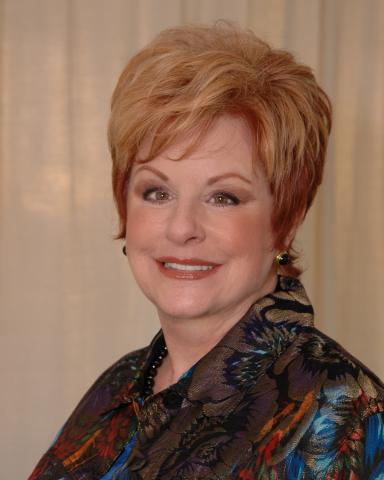 Sharon Carr (MS'89, Retired Administrator, El Paso Independent School District Library Learning Resources, resides in Katy Texas
Sharon Carr received a B. A. in Library Science, Cum Laude, North Texas
State University, an M. S. in Library Science from UNT and has certification in Education Leadership from UT at El Paso. Gov. Rick Perry has reappointed Sharon Carr of Katy to the Texas State Library and Archives Commission for a term to expire Sept. 28, 2017. She received the Outstanding Graduate in Education Leadership Award at UT El Paso and the SLIS Outstanding Alumna Award in 2000-2001. Sharon was an elementary librarian from 1973-1990 where she opened new libraries at three campuses. In her current role, she has been responsible for the first network in the district, received TIE grant of over a million to complete the network and a TIF grant for $770,000 to put in an online catalog. She serves as the copyright compliance officer, develops evaluation instruments for librarians, and oversaw 24 new libraries campuses and multiple remodels. Sharon serves as the Reading Is Fundamental Coordinator for some 45 campuses, administers an Author in the Schools Program. She serves on or has served on numerous boards – El Paso Area Libraries, Border Regional Library Association, TLA, Texas State Library and Archives Commission, Telecommunications Infrastructure Fund Board Library Working Group and many others and is presently a commissioner on the Texas State Library and Archives Commission.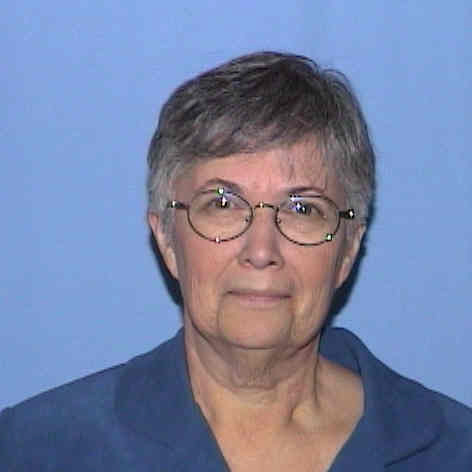 Nancy Clark (MLS'78) Director, Library Network Office, Department of Veterans Affairs, Washington, D.C.
Nancy Clark received her MLS and school librarian's certificate from UNT and is also trained as a VA Mediator. Nancy was a high school librarian before pursuing a career with the Veterans Administration. Positions with the VA have taken her to Arizona and North Carolina before returning to Texas in 1984 as Chief, Library Service, VA North Texas Health Care System. Recently, Nancy Clark was selected as the VA Director of the Library Network Office, making her responsible for all the VA libraries in the country (some 150). Many organizations have had the honor of calling her their chair or president: Dallas/Fort Worth Federal Women's Program, Department of Veterans Affairs VA Library Network Advisory Council, VA District 20 Library Service Subcouncil and HealthLiNe, (Metroplex Council combined with the Dallas-Tarrant County Consortium of Health Science Libraries to form HealthLiNe under Nancy Clark's leadership). Throughout the years, Nancy has received numerous awards: VA Under Secretary for Health's EEO Award for Special Emphasis Program Manager of the Year 1993, Nancy A. Clark Leadership Award from the Federal Women's Program Dallas/Fort Worth Council, 1993 (this award was renamed in her honor and she was the first recipient), Federal Women's Program Dallas VA Medical Center Outstanding Woman Award for Leadership 1995, and the Women's Committee Dallas/Fort Worth Federal Executive Board Elizabeth Canfield Award.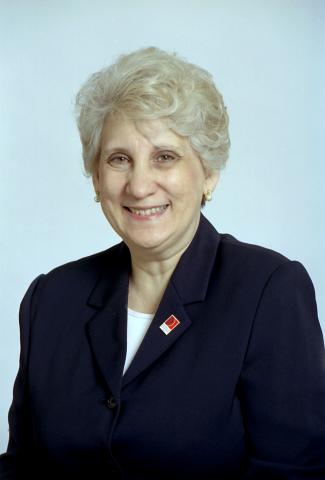 Sylvia D. Hall-Ellis (MLS'72), Associate Professor, School and Counseling Psychology, Research Methods, and Information Science Department, Senior Grants AdministratorMorgridge College of Education, University of Denver, Denver, Colorado
Sylvia Hall-Ellis, Associate Professor, received her PhD from the University of Pittsburgh and MLS at the University of North Texas. The leading researcher on the education of catalogers and metadata specialists, Dr. Hall-Ellis has unique expertise in bibliographic databases, cataloging, information systems, instructional design, and grant writing. She has more than 35 years of experience working in libraries as an administrator, development officer, and project manager. Dr. Hall-Ellis serves as the Principal Investigator for the IMLS project in law librarianship in partnership with the Sturm College of Law. She chairs the ALCTS Task Force for the Education of Catalogers and is a voting member of the Resource Description and Access (RDA) Committee. A member of a numerous professional organizations, Dr. Hall-Ellis has published numerous technical reports, articles, and five monographs and has conducted major field-based research studies.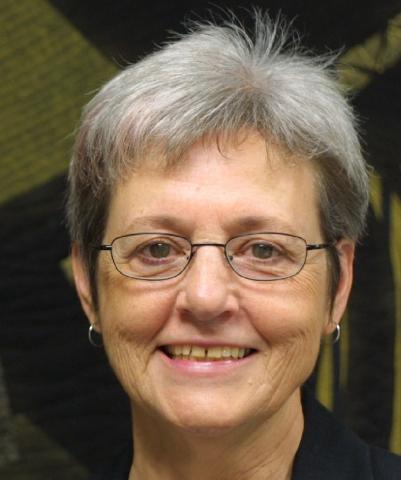 Cathy Nelson Hartman (MS '91), Associate Dean of Libraries for Digital and Information Technologies, University of North Texas, Denton, TX - Texas Center for Digital Knowledge Fellow
Hartman has been involved in leadership roles in state and national organizations including the American Library Association, the Texas Library Association, and the Texas Records Management Interagency Coordinating Council. She is a past chair of the Federal Depository Library Council, an advisory body to the head of the U.S. Government Printing Office on issues related to U.S. government information access policy. Her preservation efforts for electronic government information include: establishing the CyberCemetery in 1997, in partnership with the. US Government Printing Office to preserve the Web sites of dead U.S. government agencies and commissions; and creating a partnership with the Texas Secretary of State's Office in 2000, to archive back electronic issues of the Texas Register, which expanded to include the Texas Laws and Resolutions Archive. Hartman leads a very talented team of researchers and developers who are involved in a National Digital Information Infrastructure and Preservation Program (NDIIPP) grant, an IMLS funded research project, and the NEH funded National Digital Newspaper Program to digitize Texas historical newspapers.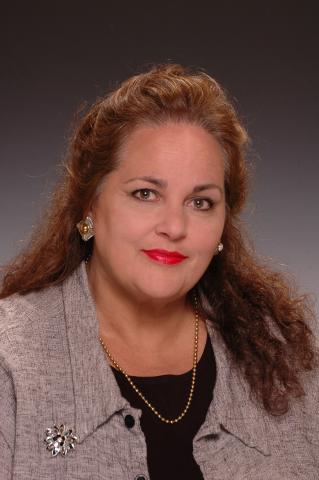 Lynnette Jordan, (MLS'78), Global Information Management Services (IMS), Senior Advisor based in Dallas, Exxon Mobil Corporation
Lynnette Jordan's work environments over the last 30 years, have included international oil and gas consulting firms, several oil and gas companies, and management consulting firms. She is currently a senior advisor with Exxon Mobil Corporation's Global Information Management Services Group. Lynnette's current role as an in-house consultant on information management
takes her to many locations around the world to provide expertise and to lead assessment initiatives and implementation projects. She currently serves on the Advisory Board of LIS, which she chaired in 2003-2004 and was previously on the VIP Board of Lexis-Nexis. She is active in the Special Libraries Association where she has served in various capacities. Lynnette has served as a change agent for several companies and information partners by questioning conventional wisdom, promoting better processes, and advocating informed decision-making. She has long advocated an integrated approach to content and information management within corporate settings.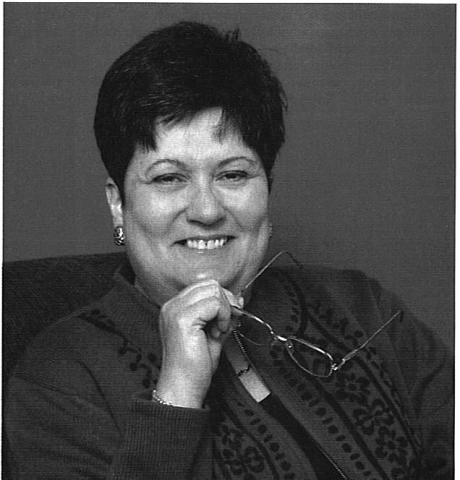 Miriam Rodriguez (MS'97), Retired Assistant Director, Public Services, Dallas Public Library, Dallas, Texas
Miriam Rodriguez is a native of Habana, Cuba, holds an MLS from the University of North Texas. Miriam recently retired as Assistant Director of the Dallas Public Library where she created programs and services aimed to enhance the lives of community members, in particular of those who are Limited English Proficient and Immigrants. She is an adjunct professor of Public Library at Texas Women University and Libraries Serving Diverse Communities at the University of North Texas. As a consultant she promotes multicultural understanding across ethnic groups, and in her off time she helps the Dallas immigrant community with acculturation issues and referral services.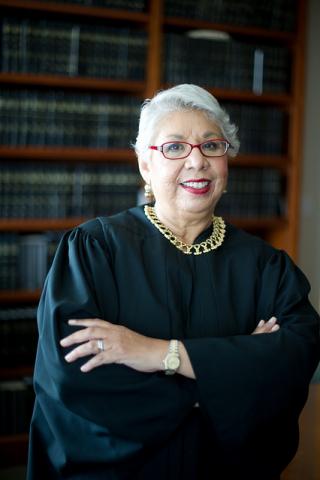 Hilda G. Tagle (MLS'71), United States District Judge, Southern District of Texas – Brownsville Division, Brownsville, TX
Tagle received her undergraduate degree in library science from East Texas State University, masters in library science from University of North Texas and her law degree from the University of Texas School of Law. Her work in the courtroom and her reputation as a lawyer opened the door to her appointment as judge of Nueces County Court at Law in 1985, becoming the first Hispanic female judge in Nueces County, the first Hispanic female county court at law judge in Texas, and only the second Hispanic woman judge of a court of record in Texas. Judge Tagle served on the State Commission on Judicial Conduct and on Governor Ann Richards' Commission for Women. Judge Tagle is the founding chair of the Corpus Christi Women Lawyers Association and charter member of the Corpus Christi Mexican American Bar Association and Hispanic Women's Network of Texas. In 1998, President Bill Clinton appointed her as the first Hispanic woman in Texas to serve as U.S. District Judge.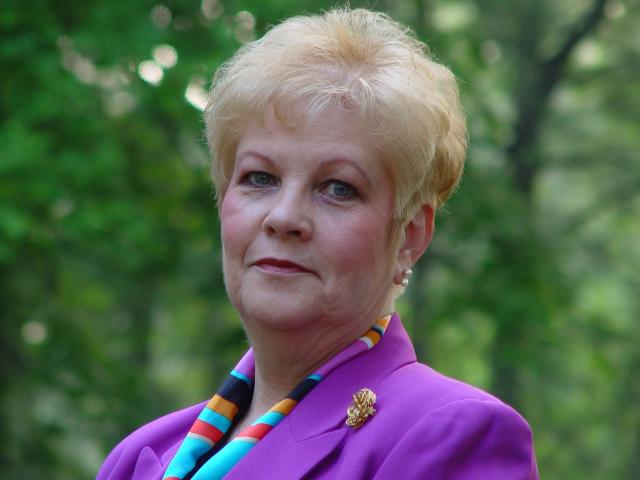 Jerilynn Adams Williams (MLS'79), Director, Montgomery County Memorial Library System, Conroe, TX
Since 1997, Ms. Williams has been responsible for overall administration and operations of this multi-site, county-wide library system. During her tenure, the System has received over $3.5 million in outside grants and donations and has experienced a 60% increase in user visits. She is a member of ALA, PLA, and TLA and an ardent defender of access to information. Her ongoing efforts were recognized with the SIRS Intellectual Freedom Award and the PEN/Newman's Own First Amendment Award in 2003 and the Houston Trial Lawyers First Amendment Award in 2004. TLA honored her with a Lifetime Achievement award at its 2006 Annual Conference. As a member of ALA's Intellectual Freedom Committee since 2007, she is contributing to revisions for the Intellectual Freedom Manual, 8th edition. She was one of eight librarians to represent Texas at the White House Conference on Libraries and Information Services. Williams has served as a consultant to various public libraries for building renovation, facility needs, and community relations. She has been a speaker at state and national conferences and has presented workshops for public libraries throughout the state. She continues to give back to UNT by speaking at various student meetings. Williams was voted by the Alumni Society as its Outstanding Alumni in 2000.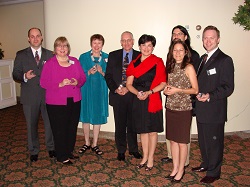 70th Anniversary Rising Star Awards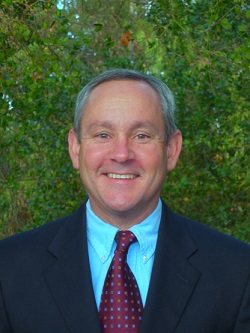 Doug Achterman (PhD'08), Library Director at Gavilan Community College in Gilroy, California
Doug Achterman has two master's degrees and in 2008 was awarded the Interdisciplinary PhD from UNT with a dissertation title of: Haves, Halves and Have-Nots: School Libraries and Student Achievement in California. He served the California school districts as an English teacher from 1984 to 1998 before launching a new career as library media specialists at San Benito High School, Hollister, CA prior to accepting the position of Library Director at Gavilan Community College in Gilroy, California. This community college district encompasses Southern Santa Clara and most of San Benito County. Achterman's research interests includes the impact of school library programs on student achievement; literacy and school libraries, youth search behaviors and instructional technology. Awards received includes the 2008 California School Library Association President's Award for Outstanding Library Media Teacher, 2007 San Jose State Library & Information Science Program Distinguished Alumni Award, 1998 Teacher of the Year, San Benito High School and the 1998 Dorothy Wright Excellence in Teaching Award. Doug has presented at many state and national conferences and has some ten published articles to his credit.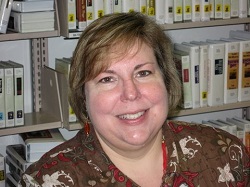 Susan Chandler (MS'04), Coordinator of Outreach Services, Sterling Municipal Library, Baytown, Texas
In 1997, marriage and moving to Fort Bend County changed Susan Chandler's career direction from teaching to public libraries where she has focused her work in outreach and literacy. She began as a part-time reference assistant at Fort Bend County and moved up the para-professional ladder, eventually becoming the program coordinator for the Wallace-Reader's Digest Funds grant Libraries as Partners in Youth Development and began the adult outreach program. For the past 5 years, Susan has been Coordinator of Outreach Services at Sterling Municipal Library in Baytown, TX. She supervises the library's Adult Literacy Program and coordinates outreach programming to the underserved from story time to senior programming. Susan has worked to increase early childhood and English language literacy by providing targeted services to the Hispanic community. She has authored several Texas Book Festival grants, a 2003 Viburnum Center for the Book grant, 2007 Texas Reads grant, and the 2008 American Dream Starts @ Your Library grant. In fall 2005, she was a presenter at the National Association for Bookmobiles and Outreach Services (ABOS) and Association of Rural and Small Libraries (ARSL) Joint Conference. She has assisted in presentations at TLA and joined the Houston Area Library System Continuing Education Committee. She was a trainer in 2008 for a Texas State Library and Archives Commission workshop. Susan served as the 2008 Secretary-Treasurer for the Texas Library Association New Members Round Table and has participated in TLA's Legislative Day. She has been selected to attend the 2009 TALL Texans Leadership Development Institute.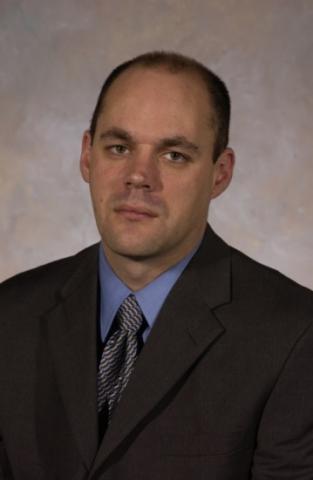 Matthew Cordon (MS'01), Director of Legal Research, Associate Director of the Law Library and Law Professor, Baylor University Law School, Waco, Texas
In 1994, Matthew Cordon received his B.S., began a career as a reporter and sports editor, and soon advanced to the position of Sports Information Director in Fayette, Missouri. In 1999, he received the Juris Doctor degree from Texas Wesleyan University Law School with such distinctions as the Dean's List and the Moot Court Honors Society. He was admitted to the bar in 1999. He began his career as a reference librarian at the Underwood Law Library while pursuing his master's of science degree from SLIS. Prior to graduation, Cordon was employed at Baylor University Law Library as a reference librarian. Currently, he serves the law school as Professor of Law, Director of Legal Research (signifying primary responsibility over formal and informal legal research instruction) and Associate Director of the Law Library. His honors are many: Central Methodist University Young Alumni Award, Baylor University Outstanding Professor for Scholarship, American Association of Law Libraries Outstanding Article Award, elected by graduating law school class to hood graduates in 2002 and 2007 (the only librarian in school history to receive this honor) and Law Day Award (established by former students and named the Matthew C. Cordon Excellence in Legal Research Award). Cordon and fellow LIS alum Brandon Quarles have written two books, including Researching Texas Law and Specialized Topics in Texas Legal Research, as well as several book chapters.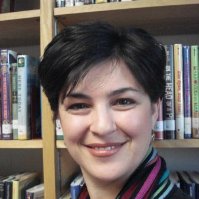 Maribel Garza-Castro (MS'03), Librarian, Coronado High School. Lubbock ISD, Lubbock, Texas
Ms. Garza-Castro currently serves as school media specialist and library systems administrator at Lubbock ISD previously worked as a librarian and library supervisor for the Houston ISD and St. John's School. She served Texas Library Association as TLA president in 2011. Garza-Castro serves on various state and national committees and boards, including the TLA Executive Board as Representative-At-Large, School, the Transforming Texas Libraries Committee, and the American Association of School Librarians Board of Directors. Ms. Garza-Castro in an active member in REFORMA, ALA-ALSC, the Houston Association of Independent School Libraries Network and other professional organizations. In 2008, Maribel was one of 14 library advocates who participated in the ALA National Library Legislative Day. Garza-Castro has delivered numerous professional development sessions for Houston-area librarians and the Houston ISD on collection development, online resources, facilities, library management, children's literature, collaboration and web design. In 2007, she received the E. Philip Cannon Teaching Award from St. John's School.
Michele A. Lucero (MS'04), Director, Client Development, LAC Group
Michele A. Lucero (LIS MS '04, MBA '08, MDR '13), is Director, Client Development, LAC Group; she also serves as Local Coordinator, UNT – California State University of Northridge MLS Program, working closely with faculty and students and organizing professional development activities. She was formerly with LA Law Library as Director, Communications and West, a Thomson Reuters business in Los Angeles, where she managed librarian relations. Michele is currently completing her dissertation for Doctorate of Education in Organizational Leadership from Pepperdine University. Serves on the Alumni Society Board and it's membership committee.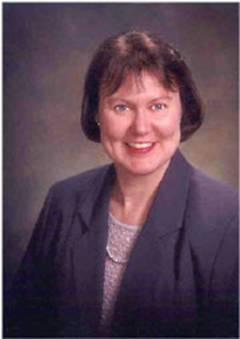 Michelynn McKnight (PhD'04), Assistant Professor, Louisiana State University School of Library and Information Science, Baton Rouge, Louisiana
Dr. McKnight received 2 masters' degrees from University of Illinois and, in 2004, a PhD from UNT. She is a Distinguished Member of the Medical Library Association Academy of Health Information Professionals, Michelynn began her library career in a public library before serving for 21 years as the Director of Health Sciences Library at the Norman (Oklahoma) Regional Hospital. During her interdisciplinary studies at UNT, she served as a visiting lecturer at the University of Illinois Urbana-Champaign and the University of Oklahoma. Upon graduation, she accepted a position of assistant professor position at Louisiana State University School of Library and Information Science where she continues today. Since her graduation from UNT she has published 8 peer reviewed articles in journals such as the Journal of Documentation, Evidence-Based Librarianship, and the Journal of the Medical Library Association. Dr. McKnight's published books include: The Agile Librarian's Guide to Thriving in Any Institution. Libraries Unlimited. [in final revision] and Mathematics Education Research: a Guide for the Research Mathematician as well as several book chapters.Her professional service includes serving on the board of the Medical Library Association and on the National Library of Medicine Biomedical Library and Informatics Review Committee. She has an IMLS National Leadership grant and was a National Library of Medicine Medical Informatics Course Fellow at the Marine Biological Laboratory in Woods Hole, MA.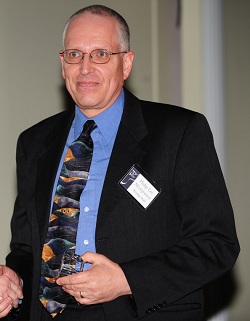 Philip Lee Montgomery (MS'05), Archivist and Special Collections Librarian, Woodson Research Center, Fondren Library, Rice University, Houston Texas
Mr. Montgomery's writing background includes undergraduate degrees in English literature and journalism prior to receiving his MS from UNT with a concentration in information organization. He worked for a variety of Texas newspapers from the Lubbock Avalanche Journal to the Houston Post. His interest in writing varied widely as a freelance writer Reuters, the Texas Heart Institute, consumer health related articles for University of Texas Health Science Center, columnist, editor and marketing writer for Compaq Computer Corporation and as an assistant news director of the Rice University Office of Media Relations. His experiences and positions changed somewhat after graduating from UNT when he assumed duties as the archivist/special collections librarian for the Woodson Research Center. Today, his interests are in virtual networking environments, such as Second Life. He is chair of the Fondren Library committee, composed of faculty and staff from library, computer sciences, political science and information technology who are devoted to creating a Rice University presence in Second Life, to explore the education and research possibilities of virtual worlds. He is involved in numerous projects to digitize archival resources using TEI and EAD. Philip willingly serves on many other Rice University and Fondren Library committees. He is actively involved in ALA, TLA, Society of American Archivists, and Society of Southwest Archivists. He is president of the Houston Area Archivists. Mr. Montgomery is a speaker in demand.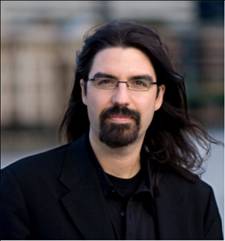 Michael Stephens (PhD'07), Assistant Professor, School of Library and Information Science, San Jose State University
Michael Stephens, Ph.D., is currently Assistant Professor, School of Library and Information Science, San Jose State University. He previously was Assistant Professor in the Graduate School of Library and Information Science at Dominican University in Illinois. He spent over fifteen years working in public libraries while developing a passion for technology and the human connections it affords. His recent publications include two ALA Library Technology Reports on Web 2.0, the monthly column "The Transparent Library" with Michael Casey in Library Journal, and other articles about emerging trends and tech. Michael also maintains the popular blog Tame the Web. He received an IMLS doctoral fellowship at the University of North Texas, was named a Library Journal "Mover and Shaker," and received the 2009 Association of Library & Information Science Educators Faculty Innovation Award. Michael speaks nationally and internationally on libraries, technology, and innovation. In 2008, he completed a speaking tour of Australia, presenting seven talks in five cities.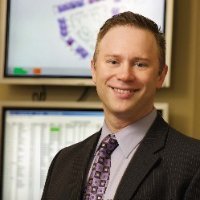 Timothy Stettheimer (PhD'00), Senior Vice President and Chief Information Officer, St. Vincent's Health System/Ascension Health, Birmingham, Alabama
Dr. Stettheimer began his advanced degrees with an M.S. in Applied Cognition and Neuroscience from the University of Texas at Dallas and in 2000 received an Interdisciplinary Ph.D. in Information Sciences with an emphasis in Medical Informatics, Information Theory and Design, Information Policy and Management from UNT. He has held positions as an online faculty member at the University of Phoenix and as an adjunct faculty member at the University of North Texas LIS. His career previously included service as a Regional Information Services Executive for Adventist Health System in Fort Worth, Texas with responsibility for all information technology needs of six acute care hospitals (930 beds), associated long-term care facilities and home health agencies. He currently serves as Senior Vice President and CIO at St. Vincent's Health System in Birmingham, Alabama where his responsibilities include strategic and tactical information technology initiatives for the Flagship Digital Hospital of Ascension Health. Dr. Stettheimer also acts as the Regional Chief Information Officer for all Ascension Health ministries in the Southeast. Dr. Stettheimer has partnered with many information technology companies, to demonstrate the value of specific technologies within a clinical environment. He has been recognized by the Birmingham Business Journal as one of the Top 40 Under 40 Award recipients, received the John E. Gall, Jr. CIO of the Year Award, "Fellow" in the American College of Healthcare Executives (ACHE), "Fellow" in the College of Healthcare Information Management Executives (CHIME) and serves as Board Chair-Elect for CHIME. Since graduation, Dr. Stettheimer has published numerous articles, accepted occasions to present and has been quoted many times in publications. He was recently the focus for a featured cover story in Healthcare Informatics Magazine.

2008 Alberta Mayberry
2007 Miriam Rodriguez
2006 Kim Charlson
2005 Brandon Quarles
2004 Cathy Hartman
2003 Ann Bracey
2002 Melody S Kelly
2001 Sharon T Carr
2000 Jerilynn A. Williams
1999 Sandra S. Nelson
1998 Sarah K. Wiant
1997 Sandra S. Sharps
1996 Robert S. Martin
1995 Barbara Blake, Wayne Gray, David Price, Elizabeth Snapp
1994 James Pat Craig, Gary Masters
1993 Michael David Bell
1992 Melba Harvill
1991 Wayne Gray
1990 Jonel Condron *, John B. Corbin, June Kahler*, Dorothy Thomas*, Travis Tyer, John R. Willingham*, Diana Young
1989 Linda Allmand, Lee Brawner*, John B. Corbin, Kenneth L. Ferstl, William D Gooch, Mary D. Lankford, Bernard Lukenbill, Margaret I. Nichols
1988 William D. Gooch
1987 Allan J Heindel, Suzanne M Ogden
1986 Virginia Clarke*, Kathryn J. Hoover, Roger L. Loyd, Mary L. Rice-Lively
1985 Margaret I Nichols*
1984 Mary D Lankford
1983 Linda Allmand
1981 Jonel Condron *
1980 Maurine Gray
1979 Marilyn Gell Mason
* deceased