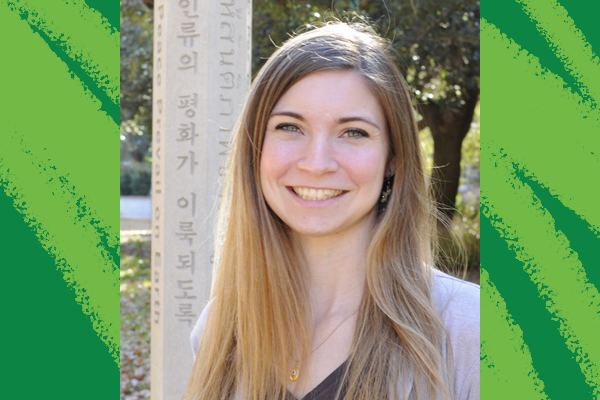 Monday, February 21, 2022
Christal Brewster, 2-time UNT alumna plus Learning Technologies Certificate holder, credits her MA English as a Second Language for her communication, writing, and teaching skills as well as knowledge of adult learning theory, and her Certificate in Learning Technologies for her technical and design skills. She specifically credits classes like Web Authoring, Multimedia in Technology Applications, and Instructional Systems Design for helping her manage her first year in her current job as an eLearning Specialist for a clinical research organization, where she designs trainings and courses to help clinical researchers follow best practices in research design and execution.

You might wonder how a former English teacher who taught English at a high school in China, at Kansai Gaidai University in Japan, at Collin College, Dallas Community College and at UNT's own Intensive English Language Institute (IELI) might end up working in the medical research field as an instructional specialist. Christal claims, "Good teaching is good teaching no matter what the field. It's not different work, it's just different audiences."

Christal graduated with her BA in Spanish in 2009, MA in ESL in 2012 and started the MS Learning Technologies program but decided to stop when she had earned the Certificate since she was working in the field already. When I asked her to give some highlights of her time in the ESL program, she mentioned that she enjoyed being an intern (lab teacher) at IELI and she especially liked the classes in ESL Methods and Pedagogical Grammar because they made her imagine learning from a nonnative speaker's perspective and helped her understand how to answer students' questions about English. After all this diverse experience and education, I asked what was next for her. "I want to continue developing innovative remote training opportunities for clinical trials. I'm thinking about starting my PhD in Learning Technologies to ensure that I'm fully equipped to bring the best online learning to the field," said the future three-time UNT alumna.