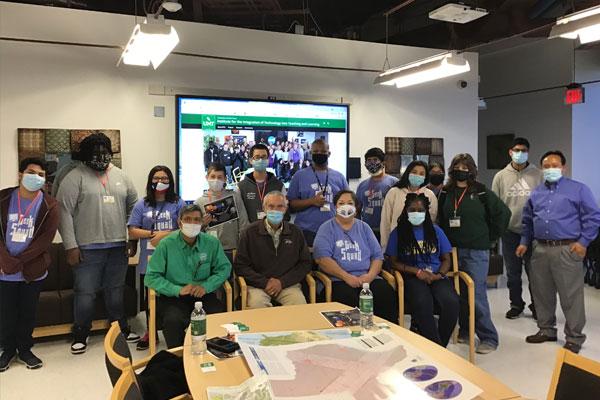 Monday, December 20, 2021
Middle school students experienced hands-on technology-infused learning engagement activities developed through six years of NASA funding at Discovery Park on Dec 1. Areas featured were:
Solar system explorations through smartphone virtual reality applications.
Introducing computational thinking through piloting drones.
Immersive virtual reality for space explorations through Oculus Quest II simulations adapted from NASA Goddard's STEAM Innovation Lab's productions for VIVE.
Students also toured 2-D and 3-D design and printing facilities maintained for NASA-funded activities by IITTL.
Plans are underway for bringing Wedgewood educators back to Discovery Park to experience additional technologies and activities developed with NASA support. Dialogue has begun to explore whether the entire Wedgewood Geek Squad might return to Discovery Park for a Saturday space science camp during the spring of 2022.