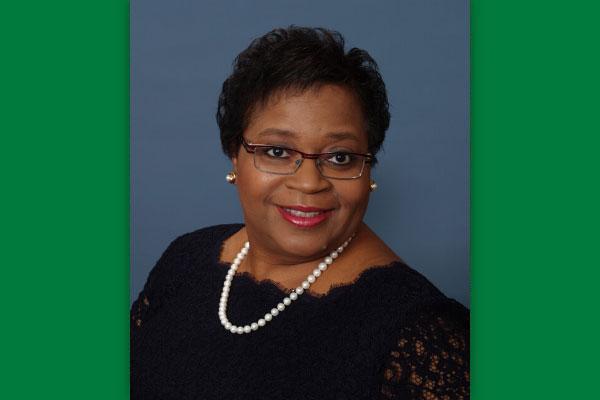 The College of Information celebrates Dr. Yvonne J. Chandler Associate Professor and Director of the Law Librarianship and Legal Informatics Program who is the 2020 recipient of the Marian Gould Gallagher Distinguished Service Award. The American Association of Law Libraries presents this award to individuals who exemplify a career of outstanding, extended, and sustained service to law librarianship and AALL. This award is the association's highest honor. The Gallagher Award is presented to individuals who have completed or are nearing completion of, an active professional career.
Dr. Jiangping Chen, Professor, and Chair, Information Science told AALL, Chandler is one of the most dedicated faculty members in the department.
"She has made unprecedented contributions to law librarianship, as well as the recruitment and training of legal information professionals. As an enthusiastic LIS educator and scholar, Yvonne has guided and recruited numerous students to the profession of librarianship and law librarianship, especially minority and first-generation college students. She is a true champion for the freedom of information and loved dearly by our students, alumni, and her colleagues. I congratulate her on this well-deserved honor," says Chen.
This distinguished service award was also established to recognize contributions to the professional literature. Dr. Chandler is a longstanding member of AALL and was nominated by a former student.
"Dr. Chandler has been an enthusiastic advocate of law librarianship, and this honor is well-deserved for her years of service to the American Association of Law Libraries. She always makes sure that we are aware of the contributions of law librarians to the legal system. A testament of her dedication is the many successful alumni of the UNT law librarianship program," says Dr. Ana Cleveland, IS professor and colleague.
Dr. Chandler is one of four 2020 recipients of the Gallagher award.