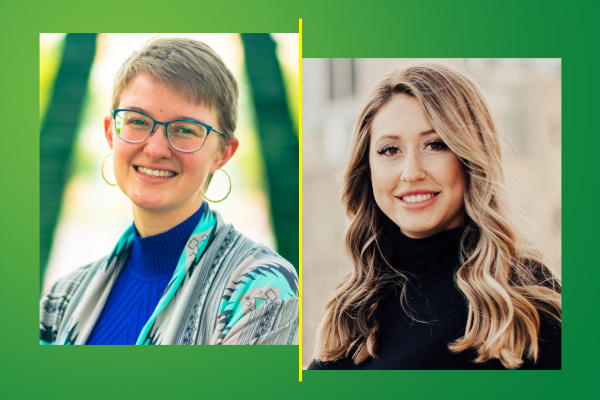 Linguists and scholars Madison Muniz and Kristen Acker will travel to Greece and Germany respectively, in late summer. Both will serve as Teaching Assistants and help students to learn English.
"The Fulbright English Teaching Assistantship is an award that aims to improve relationships and cultural understanding with foreign countries. Essentially, Fulbright ETA award winners act as ambassadors," says Acker, who will be teaching English to German students.
Both Acker and Muniz say they are waiting on an exact travel timeline and classroom information from the Fulbright program. Muniz says her trip to Greece will only help her exceed in meeting her goals for the future.
"While in Greece, I will strive to increase mutual understanding between the people of the United States and the people of Greece. After Greece and graduation, I plan to attend business school to obtain an MBA. I plan to put my knowledge to use by starting a non-profit focused on strengthening small businesses and community development both locally and internationally," says Muniz.
Acker agrees that Fulbright is the stepping stone to make her future goals possible.
"After Fulbright, I plan to continue Linguistics research on my own time while completing my MA in Evangelization and Catechetics. I am graduating in May with my BA in Linguistics with a minor in German," says Acker. She also plans to volunteer locally in Germany to help improve her German speaking skills.
Acker and Muniz will spend an entire year in their teaching positions. The Fulbright Program awards approximately 8,000 grants annually. Roughly 1,600 U.S. students, 4,000 foreign students, 1,200 U.S. scholars, and 900 visiting scholars receive awards, in addition to several hundred teachers and professionals.