What is 2022 UNT Day at the Infinity Festival?
The technology festival highlights emerging technologies and allows guests to explore the latest technology innovations with hands-on activities, opportunities to participate in new technology research, technology demonstrations, and expert talks.

When is the festival?
November 12, 2022

Where is the festival?
Fort Worth Museum of Science and History
Parking
Public paid parking available in downtown Fort Worth. View parking map here.
Free parking available in lots 19 and 6 of the UNT Health Sciences Center. View parking map here.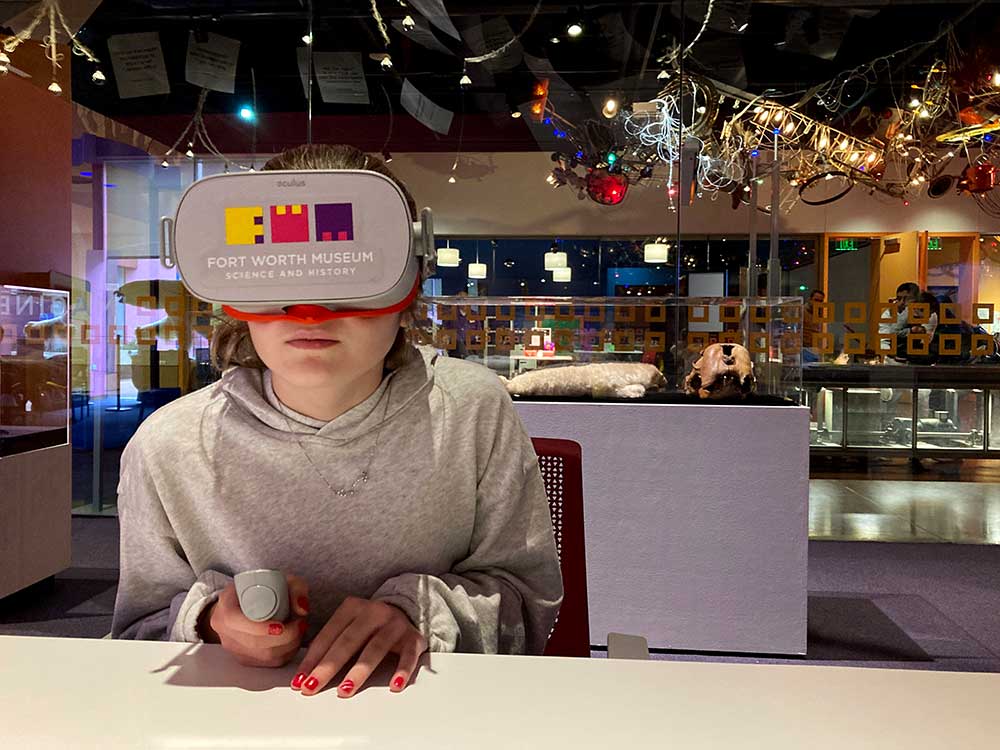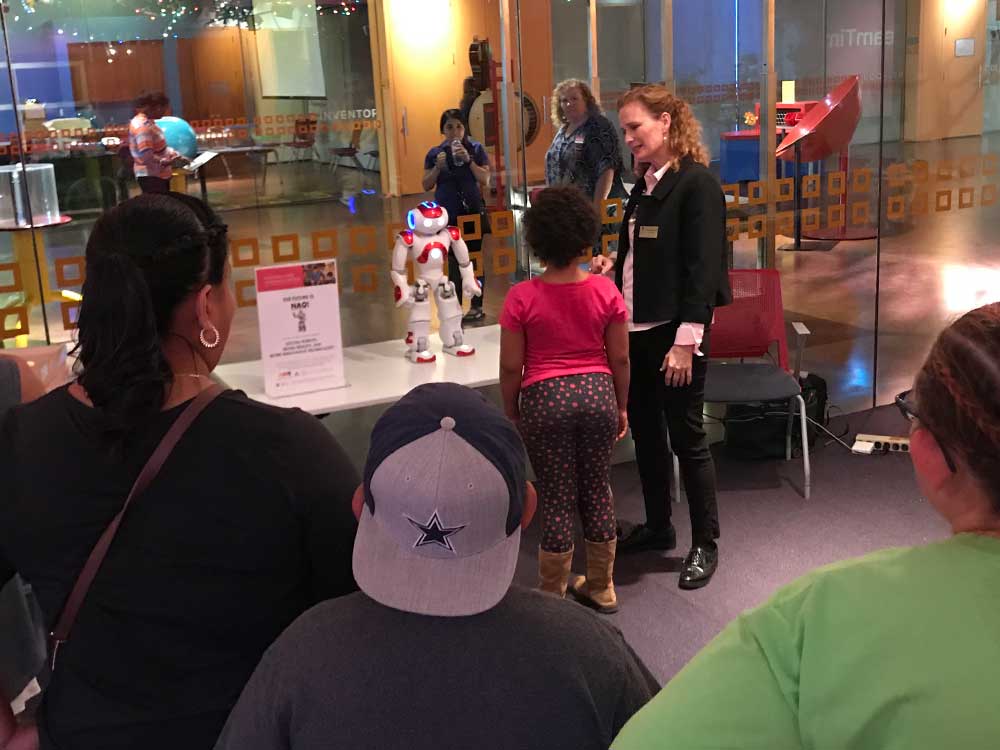 Who is invited to attend?
The event is open to the public. This year, the Infinity Festival coincides with UNT Day, so many participants will be from the UNT community. There is no additional cost to attend the festival; however, there is an entrance fee to get into the museum. Read more and plan your visit to the museum.
Registration
No longer available

What exciting experiences can you expect?
Networking and opportunities to connect with research participants
Explore crystal structures through VR
Discover a biologically-inspired computational model
Enhance a video with your own voice
Learn how sound impacts learning in VR
Meet Scrappy!
What types of presentations are there at the 2022 Infinity Festival?
Lightning talks are 10-minute "expert" talks focused on the presenter's research, understanding of a topic, or interdisciplinary perspectives. Talks will be grouped by topic into 30- to 60-minute sessions and will are presented to a general audience.
Demonstrations will showcase new technologies or techniques. Each demonstration will be scheduled for one of two 2-hour time frames.
Poster presentations presenters will share their research in a visual format. Poster presentations will be presented from 11 AM to 1 PM.
Research studies are active research studies in which researchers invite museum guests to serve as participants. Research studies engage participants in using a technology or performing a hands-on activity.
Schedule of Events
View the schedule in PDF
Questions?
Please email Dr. Deborah Cockerham.
---
Sponsored By