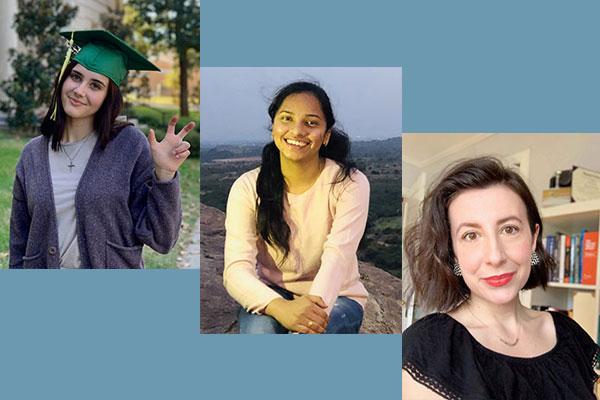 Thursday, December 9, 2021
Each semester, thousands of University of North Texas students earn their degrees and become UNT alumni. Every one of them should be tremendously proud of everything they've accomplished in their time in Denton.
In celebration of our Fall 2021 graduates, below are the highlights of a few of those freshly-minted alumni who overcame adversity and achieved great things on their way to becoming this semester's Great Grads.
Great Grads
Taylor Jay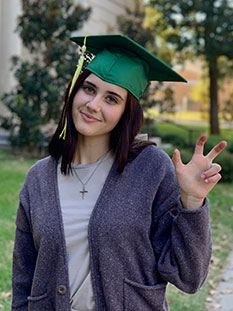 When asked what her greatest challenge has been and why she should be a great grad, Taylor answers,
"I believe my greatest challenge has been my battle with mental health. I am a survivor of sexual assault and have struggled with depression for years. I transferred to UNT from a Junior College in Northern California in 2019 to be closer to my mother after she was diagnosed with breast cancer in 2018. From the beginning of her cancer journey, we knew her type of cancer was terminal and that she might not have much time left. My first thought was that I needed to drop out of school to spend time with her and help get her to and from doctor's appointments, but mom would never let that happen. She told everyone she came in contact with that her only goal was to live long enough to see me graduate, so naturally, I took as many classes as I could handle and drove 10 hours round-trip home on weekends to make it all work. Although we lost her this July, and she will not see me walk across the stage, I am determined to make it there. Losing my mother in addition to my fight with depression has made school challenging but I am a firm believer that your life is yours and you are the only one who gets to decide what you do with it.
I had been to 3 other colleges before transferring to UNT and had started to believe that maybe college just wasn't for me. From the start of my first class in 2019 to fall 2021 in my last semester, I have felt right at home. I would not have made it to Graduation without the encouragement and support from my professors and family. I will always be thankful for my time at UNT. After graduation I plan on attending graduate school to continue my studies in sociolinguistics.
Also, I am a tutor at the Student Athlete Academic center and will be graduating cum laude!"
Read more on Taylor Jay's Great Grad story
---
Great Grads Nominees
Priyanka Kotha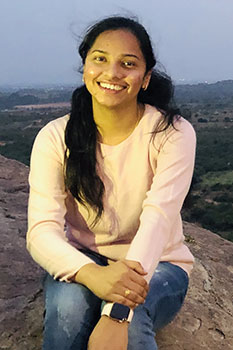 Read more on Priyanka's Scholarship Story of Gratitude
Ana Roeschley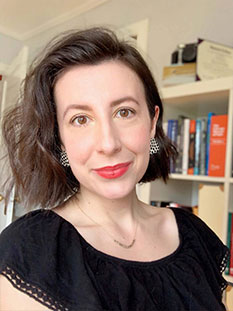 Ana brought the highest standards of excellence to everything she undertook when she joined our doctoral program in Fall 2016. She has a strong passion for research in archival sciences, and her research efforts have produced a number of co-authored and sole-authored peer-reviewed publications and presentations. As a teaching assistant in our department, Ana models professionalism, accessibility, and empathy. Her conscientious instruction and helpful demeanor are frequently noted on our course evaluations.

Above all, Ana has honed and demonstrated her leadership skills. As president of UNT's ASIS&T Student Chapter, she coordinated a number of events, including MIRS (Multi-disciplinary Information Research Symposium), and successfully executed the most successful years of the student chapter. This helped UNT win the 2018 and 2019 ASIS&T Student Chapter of the Year Award and the 2019 UNT Eagle Award Outstanding Student Organization Event Award.

Ana was selected as a New Leader for the ASIS&T from an application pool of highly qualified candidates. For this New Leader program, Ana served with the ASIS&T Arts and Humanities Special Interest Group (SIG/AH) during her two-year service. She was also the recipient of the Student Engagement Award, offered by the ASIS&T Special Interest Group – Digital Libraries (SIG/DL).

Ana was certainly a wonderful addition to our Ph.D. program. Her positive spirit makes all her interactions with peers and faculty affirmative and enjoyable.

Ana is currently an Assistant Professor of Professional Practice in the School of Library & Information Science at Louisiana State University.