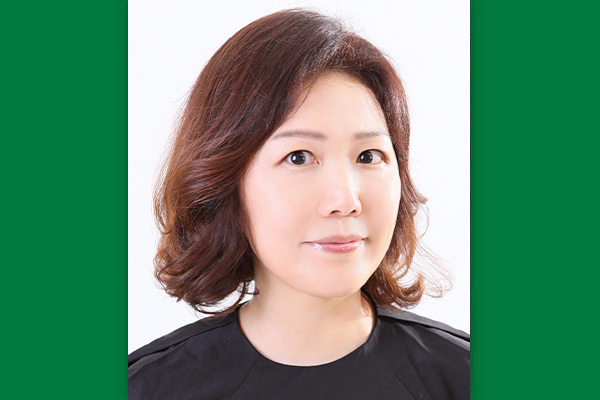 The College of Information recognizes and congratulates Dr. Jeonghyun "Annie" Kim for being named The Association for Information Science and Technology (ASIS&T) Outstanding Teacher of the Year.
"I am deeply honored to have been nominated for this award and to have won this award. This is not just a recognition of my work, but also the work of my doctoral advisors, people I met and worked with at ASIS&T, and my UNT students/mentors/colleagues who have been outstanding teachers to me," says Dr. Kim.
Kim, an Information Science faculty member, joined ASIS&T when she was a doctoral student at Rutgers.
"ASIS&T has been my home, patiently watching me grow and learn. I'll never forget my first paper presentation at the ASIS&T conference in 2007. I got up on stage terrified but I felt very good about myself because of the energy of the room. My doctoral advisors (Dr. Nick Belkin and Dr. Tefko Saracevic) were sitting there and making eye contact with me and a lot of people related to my story," says Kim.
According to the ASIS&T website, the criteria for this award requires that a nominee provide evidence of sustained and unique contributions to teaching information science; impact on students, colleagues, and institutions; innovative and imaginative teaching materials and methods; professional association activities related to teaching excellence; research activities related to teaching excellence; and previous teaching awards. Both COI students and faculty sent letters of recommendation on behalf of Dr. Kim's experience and enthusiasm in her field.
Dr. Kim also served as co-faculty advisor to the ASIS&T UNT Student Chapter, which won the Chapter of the Year Award in 2018 and 2019. She will receive her award at the 2020 meeting of the Association for Information Science & Technology (ASIS&T) which will be held virtually, October 25-29, 2020.