Discovery Series Presents:
"Talking Black in America"
by Walt Wolfram
Talking Black in America follows the unique circumstances of the descendants of American slaves and their incredible impact on American life and language. Speech varieties from the African American community reflect the imprint of African language systems, the influences of regional British and Southern American dialects, and the creativity and resilience of people living through oppression, segregation and the fight for equality. Filmed across the United States, Talking Black in America is a startling revelation of language as legacy, identity, and triumph over adversity. With Reverend Jeremiah Wright, DJ Nabs, Professor Griff, Quest M.C.O.D.Y., Dahlia the Poet, Nicky Sunshine and many others.

The film screening will be followed by a panel discussion led by Walt Wolfram and Jemima Young (Assistant Professor, Teacher Education and Administration, UNT) and Patricia Cukor-Avila (Professor, Linguistics, UNT). The stream will include the talk and roundtable but will not include the documentary. Please email ci-webadmin@unt.edu if you will be watching remotely for a link and password to view the documentary.
This documentary viewing and Q&A panel will be hosted in room G105, at General Academic Building (225 S. Avenue B, Denton, TX 76201). It will on Thursday, October 19, 2017, from 4:00—6:00 p.m.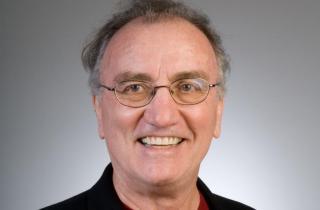 Dr. Walt Wolfram is William C. Friday Distinguished University Professor at North Carolina State University and the Director of the Language & Life Project at NC State University (LLP). Through the LLP Wolfram has facilitated numerous television documentaries, audio compilations, and other publications. He has pioneered research on social and ethnic dialects since the 1960s and published more than 20 books and over 300 articles. Over the last two decades, he and his students have conducted more than 3,000 sociolinguistic interviews with residents of North Carolina and beyond, primarily under funding from the National Science Foundation. In addition to his research interests, Professor Wolfram is particularly interested in the application of sociolinguistic information to the public, including the production of a number of television documentaries, the construction of museum exhibits, and the development of an innovative formal and informal materials related to language diversity. He has received numerous awards, including the North Carolina Award (the highest award given to a citizen of North Carolina), Caldwell Humanities Laureate from the NC Humanities Council, the Holladay Medal at NC State, and the Linguistics, Language and the Public Award from the Linguistic Society of America. He has also served as President of the Linguistic Society of America, the American Dialect Society, and the Southeastern Conference on Linguistics.