Date & Time:
Wednesday, September 28, 2022 - 3:30pm
Location:
Zoom and In-Person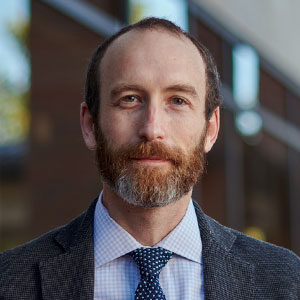 Discovery Series Presents:
Topic: Addressing the Precedential Weight of Slavery
Speaker: Dr. Justin Simard, JD, PhD, MSU Assistant Professor of Law Director of the Citing Slavery Project
Location: Business Leadership Building, Basement, Room 005, or online via Zoom.
Abstract: Law was critical to the establishment and growth of American slavery. American judges authored thousands of opinions involving enslaved people and today those cases continue to be cited by judges and lawyers and to serve as the basis for contemporary legal doctrine. The significant influence of the law of slavery, however, is almost never acknowledged. The Citing Slavery Project aims to uncover the history and legacy of the law of slavery. Our work shows that although slave cases are too deeply entwined in American law to completely excise their influence, ignoring them should no longer be an option.

Bio: Justin Simard is an Assistant Professor of Law at the MSU College of Law where he teaches Professional Responsibility, Commercial Law, and Legal History and directs the Citing Slavery Project. Justin has a B.A. in History from Rice University, a J.D. and a Ph.D. in history from the University of Pennsylvania. He has been a fellow at the Baldy Center for Law and Social Policy and at the Northwestern Center for Legal Studies. His work has appeared in the Buffalo Law Review, Law and History Review, Law and Social Inquiry, and the Stanford Law Review.
Registration:

In-Person: For those attending in person, please RSVP here: https://ci.unt.edu/discovery-series-registration-form
Online: For those attending online, please register here: https://unt.zoom.us/meeting/register/tZIoduyrqDwsHNACkJTvelz2WFK0P1RnQfhe